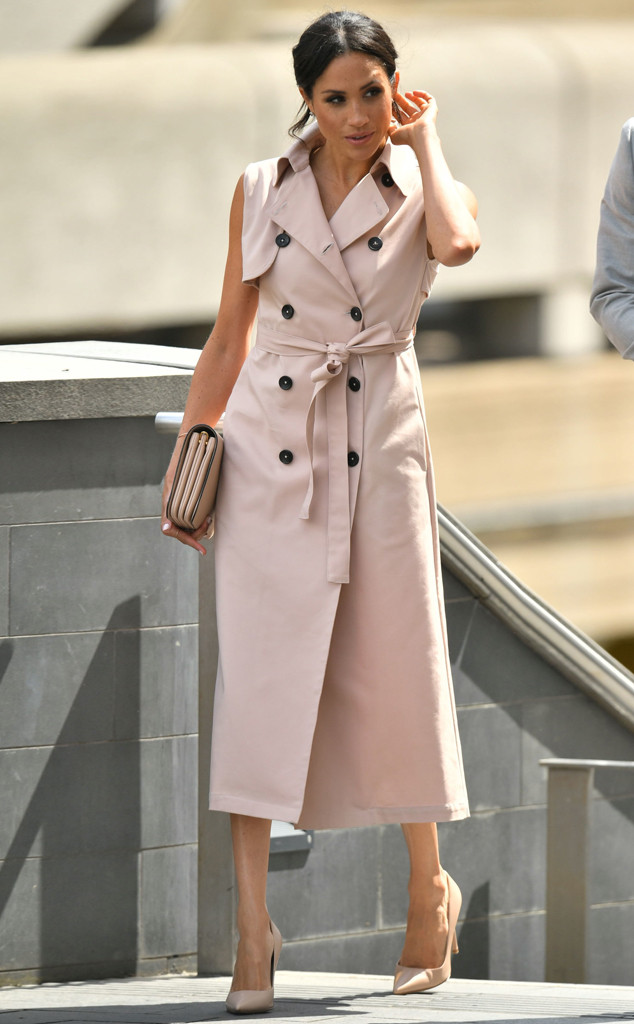 Dominic Lipinski/PA Wire
It's not always easy being royal, even when you're born into it, groomed for the life from day one and know what is expected of you.
So imagine the trial by fire that constitutes being born decidedly not royal and then joining the family down the road.
Meghan Markle is still in the infancy of her royalty, having just married Prince Harry on May 19, less than two years after they first met on a blind date. While her public life for the foreseeable future will be a blur of appearances, protocol and calculated style decisions, she and Harry have managed to carve out time for themselves, stealing away to an as-yet undisclosed place in East Africa for a honeymoon and joining forces to combat the mental exhaustion that's been plaguing them from the Markle side of the family tree.
Wait, what?