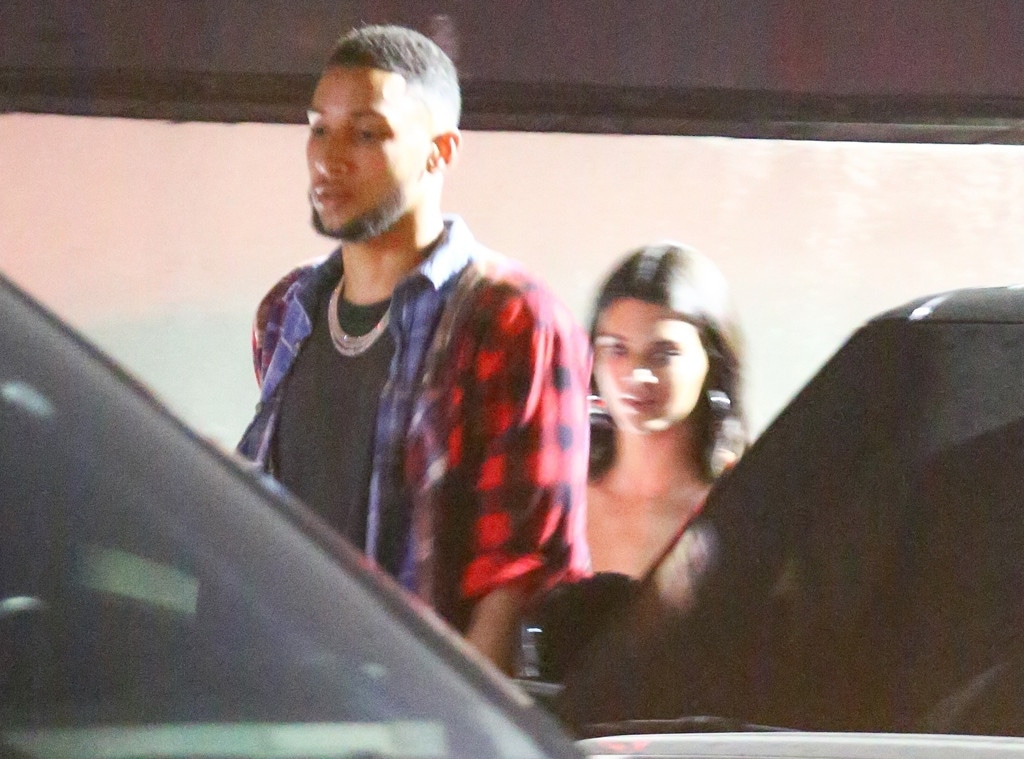 BACKGRID
It's a small world after all in Hollywood.
On Wednesday night, Kendall Jenner and Ben Simmons decided to step out and attend Drake's star-studded party in West Hollywood following the 2018 ESPYS.
The NBA player's evening look included Converse sneakers, faded denim jeans and a multicolored plaid shirt as he stayed close to his leading lady.
As for Kendall, she kept things casual in a black tank-top with a pair of statement hoop earrings.
When photographers spotted the pair leaving Delilah in West Hollywood, some fans couldn't help but notice one other guest: Yes, Ben's ex Tinashe was also attending the same party.
While we have no idea if these three interacted or even saw each other inside the packed club, fans couldn't help but start talking.
Earlier this month, all three found themselves at the West Hollywood hot spot. And when talking with paparazzi, Tinashe claimed that Ben was texting her when he was hanging out with his new girlfriend. "He's texting me. What the hell?" she shared. "What's he doing? What an idiot!"
Before you make assumptions or start rumors that Tinashe is stalking her ex or vice versa, someone set the record straight once and for all.
"Look, I usually never comment on things that are completely untrue and ridiculous, but this narrative has to end... I'm not a character in some dumb storyline this is MY REAL LIFE. The fact is, I was in love and I got hurt. I know I'm not the first nor will I be the last person to be in this situation," Tinashe shared on Instagram Stories. "The details of what has happened since are complicated to say the least, but I've never lied. And of course I'm not a stalker lol. I always try to do the right thing and be bigger person and often people take advantage of that."
The "All Hands on Deck" singer added, "I'm sensitive as hell and have emotions just like everyone else and I suck at most of this Hollywood s--t. I'm not here to 'prove' anything to anyone at the end of the day I know my purpose is to try to be my best self to bring positivity into the world so here it goes. No more wasting energy we all need to spend our time doing better things."
Kendall and Ben were first romantically linked in late May. Since then, the pair has gone on double dates with Khloe Kardashian and Tristan Thompson. They also celebrated the Fourth of July together.