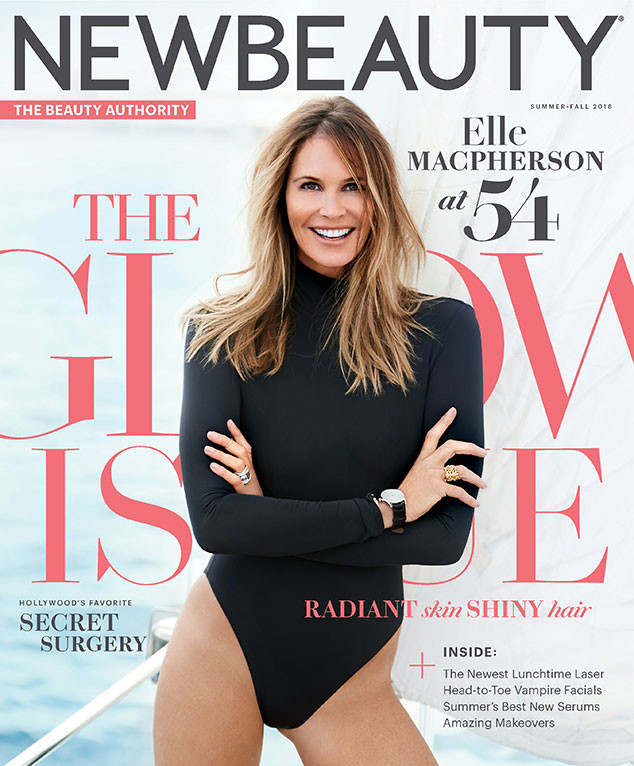 New Beauty/Gilles Bensimon
Elle Macpherson has figured out what works for her.
As a model that has launched hundreds of covers and strutted down countless catwalks, the 54-year-old knows a thing or two about beauty. After all, she's spent decades in an industry that depends on it. Needless to say, the runway icon has learned a few things about feeling and looking her best, especially after turning 50.
"What I noticed is that my skin got dry," the 54-year-old told New Beauty of her milestone birthday. "I started to put on weight around my waist and hips, which was never my thing before. My legs started to get heavy. I started to feel lethargic. I also didn't feel inspired. I wasn't sleeping. My whole energy felt heavy."
As a result, she sought the help of a nutritionist and set off on a plant-based alkaline diet and powdered supplement. In addition to sticking mainly to a raw, plant-based diet, there are a few other things that attribute to her time-rewinding results.