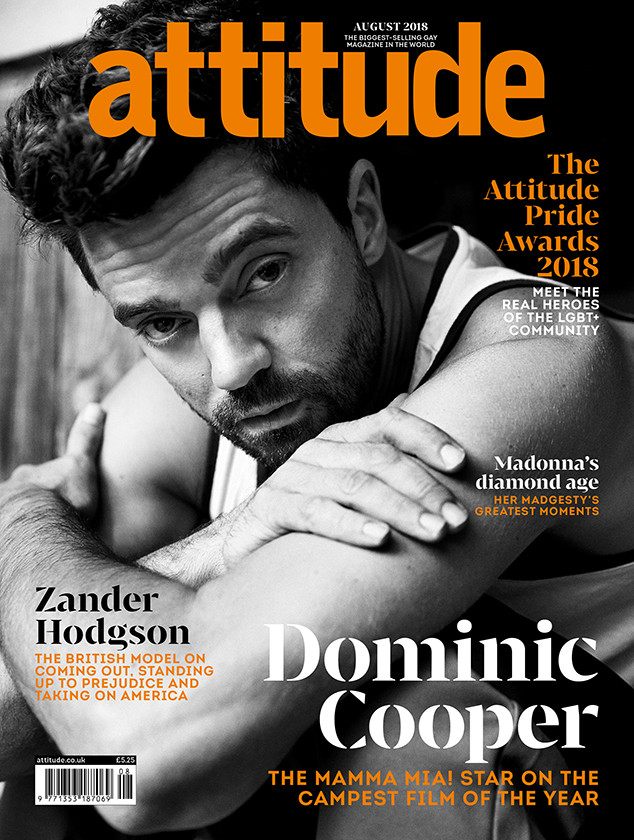 Attitude
Dominic Cooper was prepared for a "delicate" situation—working with his ex, Amanda Seyfried, on Mamma Mia! Here We Go Again.
The two met on the set of the first Mamma Mia! in 2007, playing an engaged couple, and dated until 2011. They reprise their roles as Sophie and Sky, now married, in the sequel.
Cooper told Attitude magazine in an interview published in its August 2018 issue and online on Thursday that he is still close friends with Seyfried. and that it was "nice to spend time" with her again.
"She's a friend," he said. "It was always going to be OK. You just have to be delicate with those situations."
Seyfried married Thomas Sadoski in March 2017 and gave birth to their first child, a daughter, weeks later.
"She's married now and has a beautiful child," Cooper told Attitude. "We knew we were going to be working together [again] on a set, going back to a part which was certainly going to remind us of 10 years earlier, but I know her family, I know her mum, who was there a lot."
"It was a pleasant atmosphere," he added. "It was really interesting to see how different our lives are after 10 years. It is a long time and it was nice to spend time [with her]."