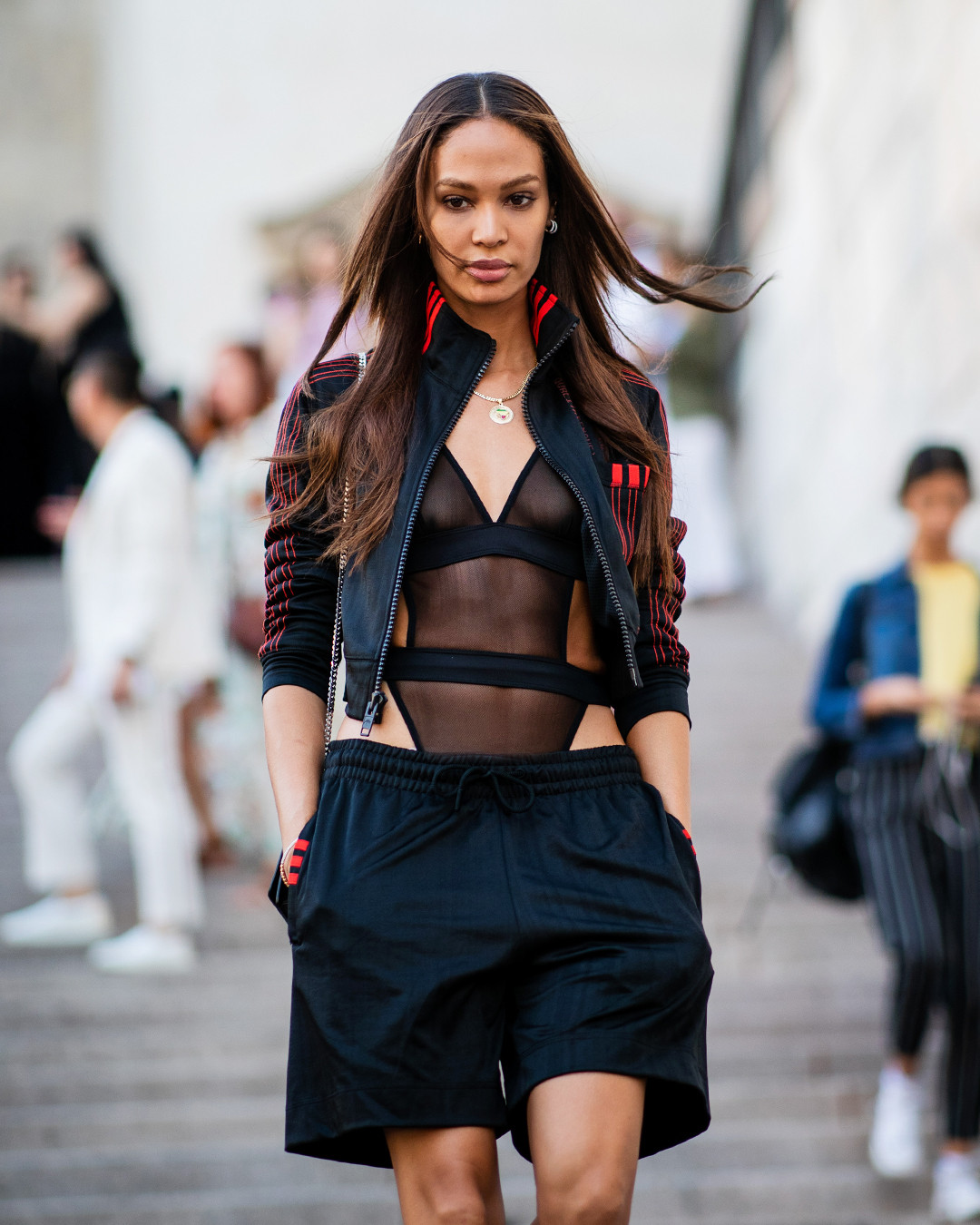 Christian Vierig/Getty Images
She shoots and...she scores!
The crowd is going wild for a new athleisure trend that's changing the game: basketball shorts paired with heels. We first spotted the new interpretation of menswear a few years back when Miley Cyrus and Rihanna introduced the look through their street style. Now that athleisure has become a wardrobe staple in pop culture, we're seeing these men's shorts more frequently.
Just take Joan Smalls, who combined lingerie and sportswear for a standout look. Who knew that basketball shorts could look so sultry?!