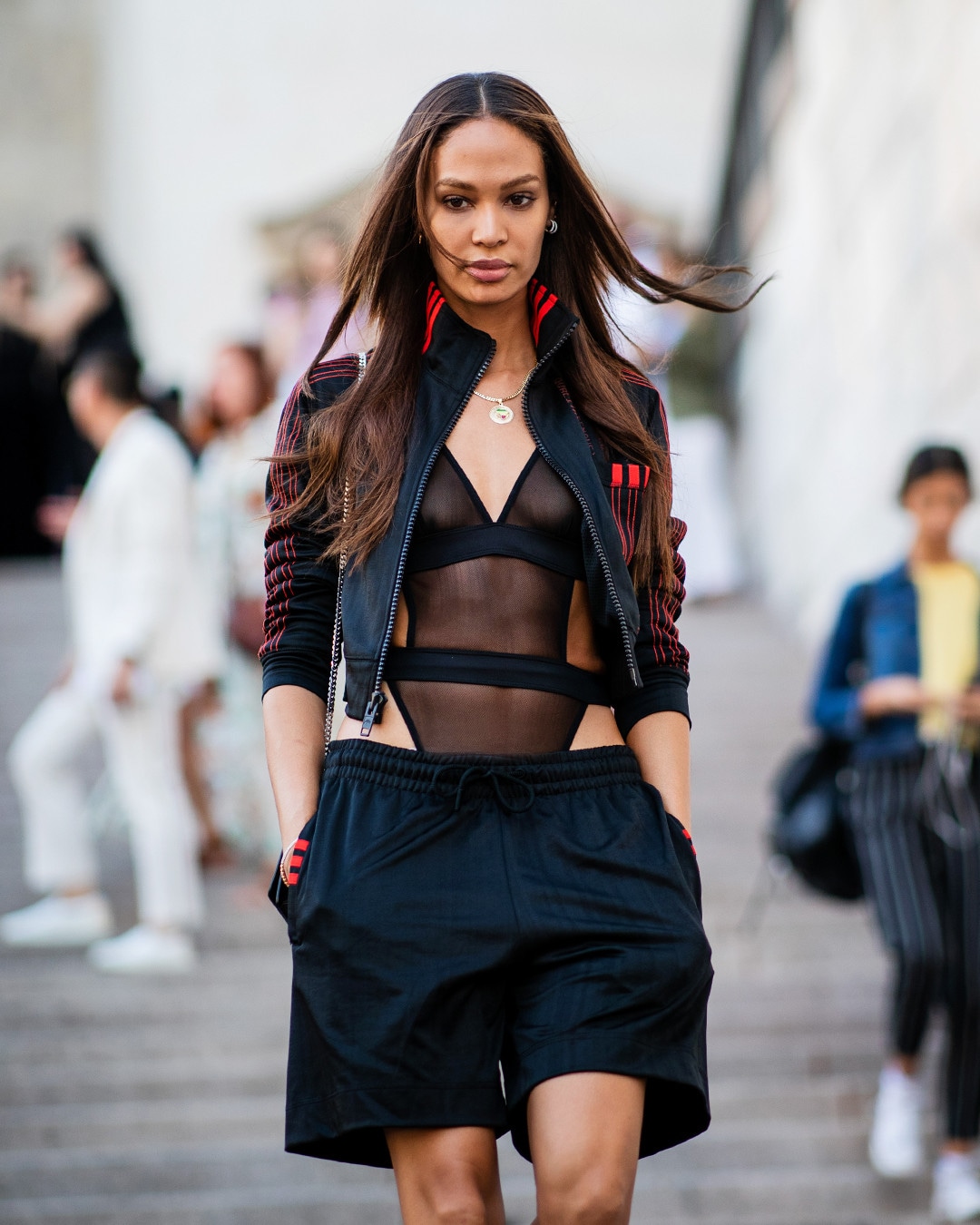 Christian Vierig/Getty Images
She shoots and...she scores! 
The crowd is going wild for a new athleisure trend that's changing the game: basketball shorts paired with heels. We first spotted the new interpretation of menswear a few years back when Miley Cyrus and Rihanna introduced the look through their street style. Now that athleisure has become a wardrobe staple in pop culture, we're seeing these men's shorts more frequently.
Just take Joan Smalls, who combined lingerie and sportswear for a standout look. Who knew that basketball shorts could look so sultry?!
While you may not have thought of these shorts as a must-have, it makes sense that they're a go-to for the model and style influencers like Kim Kardashian. Like a boyfriend jean, the loose-fitting silhouette provides comfort and pairs well with curve-hugging tops. The style is masculine and sporty, yet with high heels the finished look is sexy and edgy.
Ready to adopt this style into your wardrobe? Shop the celeb style below!