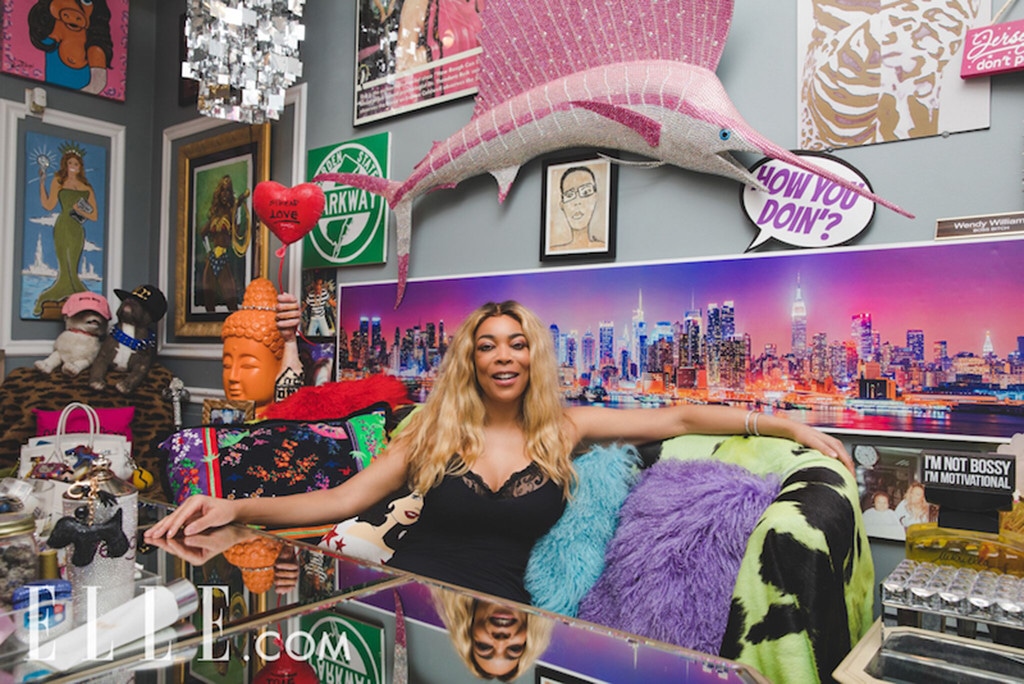 Tyler Joe/Elle
Wendy Williams always says it like she means it.
It's no secret that The Wendy Williams Show has found huge success in daytime television thanks to her no-filter "Hot Topics" segments, celebrity interviews and "Ask Wendy" answers.
But according to some, she's not worthy enough of a Daytime Emmy Award. So how does the host feel about the snubs?
"Who's a better talk show host?!" she asked in a new interview with ELLE.com. "Don't have one! Don't have one! Will probably never get one. But it's okay. You know why? Because I've got the power of the people."
Wendy continued, "This show is exactly what I would be watching if I wasn't doing it. There's nothing out there forced."
Bruce Glikas/Planet Hollywood
While some not-so-avid viewers may think Wendy is critical or rude when she discusses the biggest celebrities and pop culture moments on her show, the host would tend to disagree.
In fact, she assures fans that she does the show with a kind heart.
"I do the show from a place of good. With a kind heart. And nobody to pay my bills. I can't get slick," Wendy explained. "I need this job. I didn't grow up rich. I like it here on TV. With finery."
She added, "I'm saying what I think. What I think, a lot of people think. They're just too afraid to say it."
Outside of her morning talk-show, Wendy has found success as a fashion designer for HSN. And as she celebrates her 54th birthday today, the radio vet is partnering with The Hunter Foundation to raise awareness for alcohol abuse and drug addiction.
"When you turn 54, a lot of times you don't have a lot of people around you that you used to know or the people that nurtured you to get to that age do you know what I mean? So, my mom and dad are here, my best friend flew in from California. She's in the office on my couch laying back," Wendy shared on her birthday show today while holding back "happy" tears. "My sister Wanda is coming. Our son, Kevin, he's 17 and he's in Chicago now on business. But, you know, our kid, you look for the things that make you happy. It's not about gifts after a certain age. My husband and I still hold hands and we love each other very, very much."
She added, "I turned a messy little radio career into this mess. I feel very, very happy."
Find out when The Wendy Williams Show airs in your neighborhood by checking your local listings here.