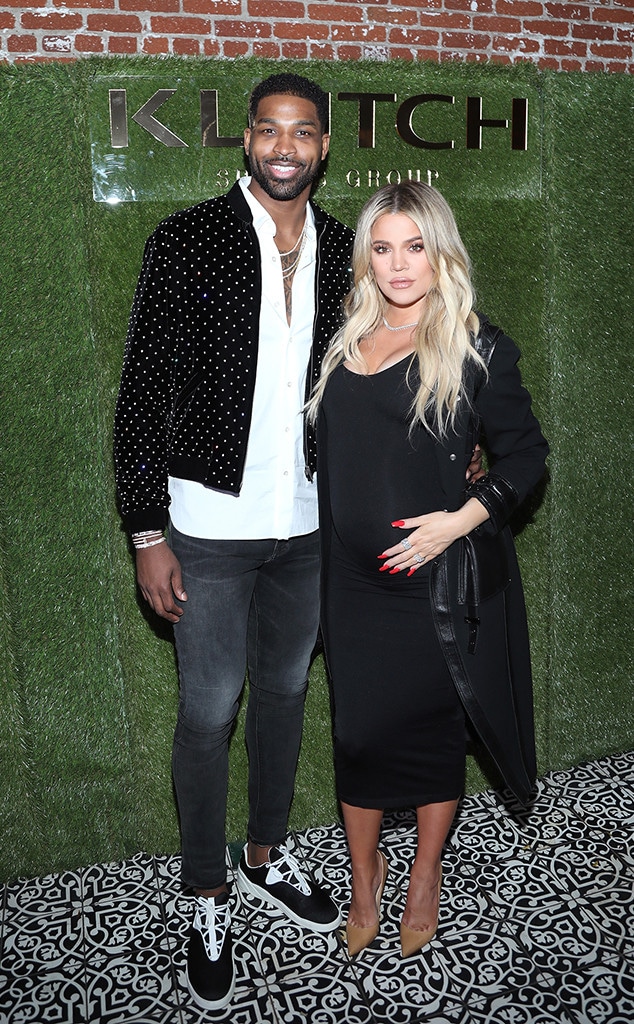 Jerritt Clark/Getty Images for Klutch Sports Group
Khloe Kardashian is choosing to forgive.
Months after the trauma and drama that ensued following Tristan Thompson's cheating scandal, the new mom is putting the past behind her in order to create a better future for their daughter, True Thompson.
An insider revealed to E! News, "Right now Khloe and Tristan are trying to make it work. Khloe is committed to making things work with Tristan no matter how her family feels about it."
And as all big sisters would, the source shared, "Kourtney [Kardashian] and Kim [Kardashian] flew to Cleveland [where] they had a chat with Tristan and told him they are not going to deal with this family drama and he's either in or he's out." 
While the NBA player finished out his season with the Cleveland Cavaliers, the Good American designer dedicated herself to being a supportive wife and, of course, doting on baby True. 
Ultimately, after months of urging by the Kardashian clan, Khloe and Tristan returned home to Los Angeles with baby in tow, despite the reservations of her family, friends and even random Twitter users.
"Since they have been back in L.A. Khloe has spent a lot of time with True visiting Kim and Kanye's house and Tristan has been over a few times. The time that Tristan is there you can tell that there is tension in the room but that Khloe's family is making an effort to be civil," the source close to the family said.
So while the Kardashian family is "still not thrilled with Tristan," they "can see he's trying and that's a positive step forward.  They just want Khloe to be happy and this is what she wants."
And most importantly, "Khloe really wants True to have stability at home so it's important to her that they make an honest effort and that's what they're doing while in L.A. this summer."
Their efforts seem to be helping the three-month-old adjust to her new life in California, especially considering her recent playdate with her cousins, Penelope Disick and Dream Kardashian. 
Tristan joined in on the fun when he danced with the tiny tyke, as seen on Khloe's Snapchat on Thursday.
So despite the challenges and, as Khloe once put it, the "enormous rebuilding this takes to even coexist," things seem to be going well for the two parents who were recently spotted smooching on date night.
It finally sounds like Khloe and Tristan are back on the right track!