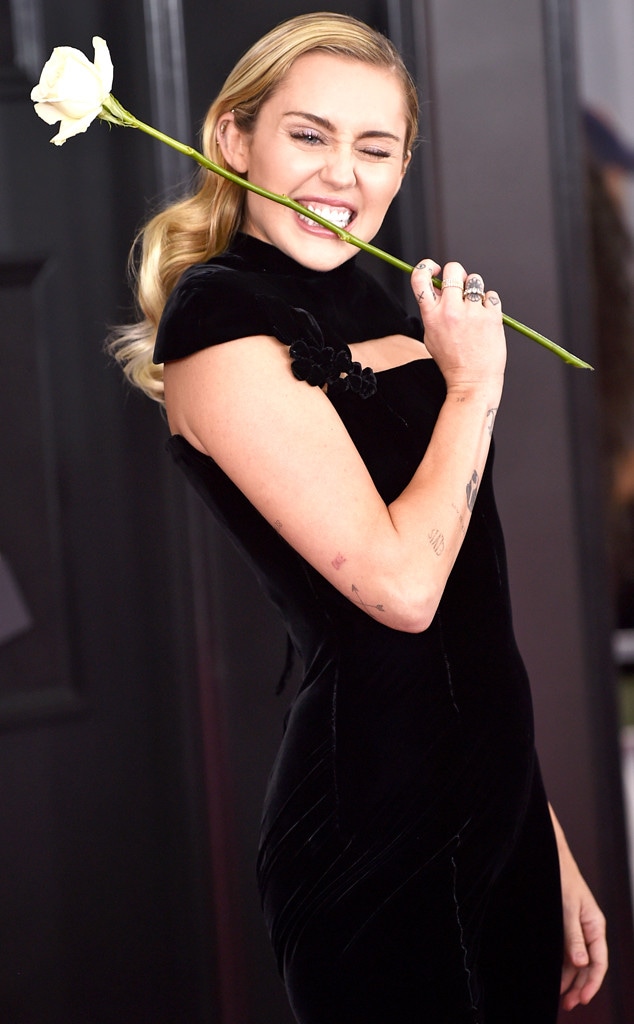 Evan Agostini/Invision/AP
Miley Cyrus let the "Wrecking Ball" fly when she took down all of her photos from her Instagram account on Friday.
Her official website and Twitter took a hit as well, with the latter account's bio and profile photos appearing blacked-out.
And much like Blake Lively's recent publicity stunt, the singer's actions have fans speculating about the meaning behind the sudden account-wiping.
Just hours after deleting thousands of photos on Instagram, the star began trending on Twitter, with fans quickly posting their creative theories with the hashtag #MileyIsComing. "It's official! Miley has deleted all her Instagram photos! Something BIG is coming!," one fan account tweeted.
So what could Miley's social media purge signify? Check out some of the craziest fan theories below!
Rich Polk/Getty Images for Disney
Trouble In Paradise? Followers of the pop star were quick to question Miley's current relationship status with boyfriend Liam Hemsworth and went so far as to suggest the two had broken up.
However, those theories were quickly shut down due to the fact that the Hannah Montana star still follows the Australian native and Liam's Instagram currently remains untouched.
The only sad news is that "Miam" fans can no longer stan the couple's adorable photos together.
New Music on the Horizon: Similar to artists like Ariana Grande and Taylor Swift, there is a good possibility that the 25-year-old deleted her social media as a way to build anticipation for the release of new music. One Twitter user tweeted,"The fact that she's [deleting] all her 2013-14 posts already and is still deleting is HUGE. We are getting a proper era? Building hype?"
Revamping Her Persona: As any Smiley fan is well aware, Cyrus is the woman of many faces—or should we say wigs—and has reinvented herself ten times over. From the Hannah Montana era, to the Bangerz Miley, it is safe to assume that the star just might be revving up for a fresh look.
And as one fan tweeted, "Hope you are ready for it 'cause the queen is back and she's not playing this time!"
Only time will tell what Cyrus is cooking up for right around the corner.