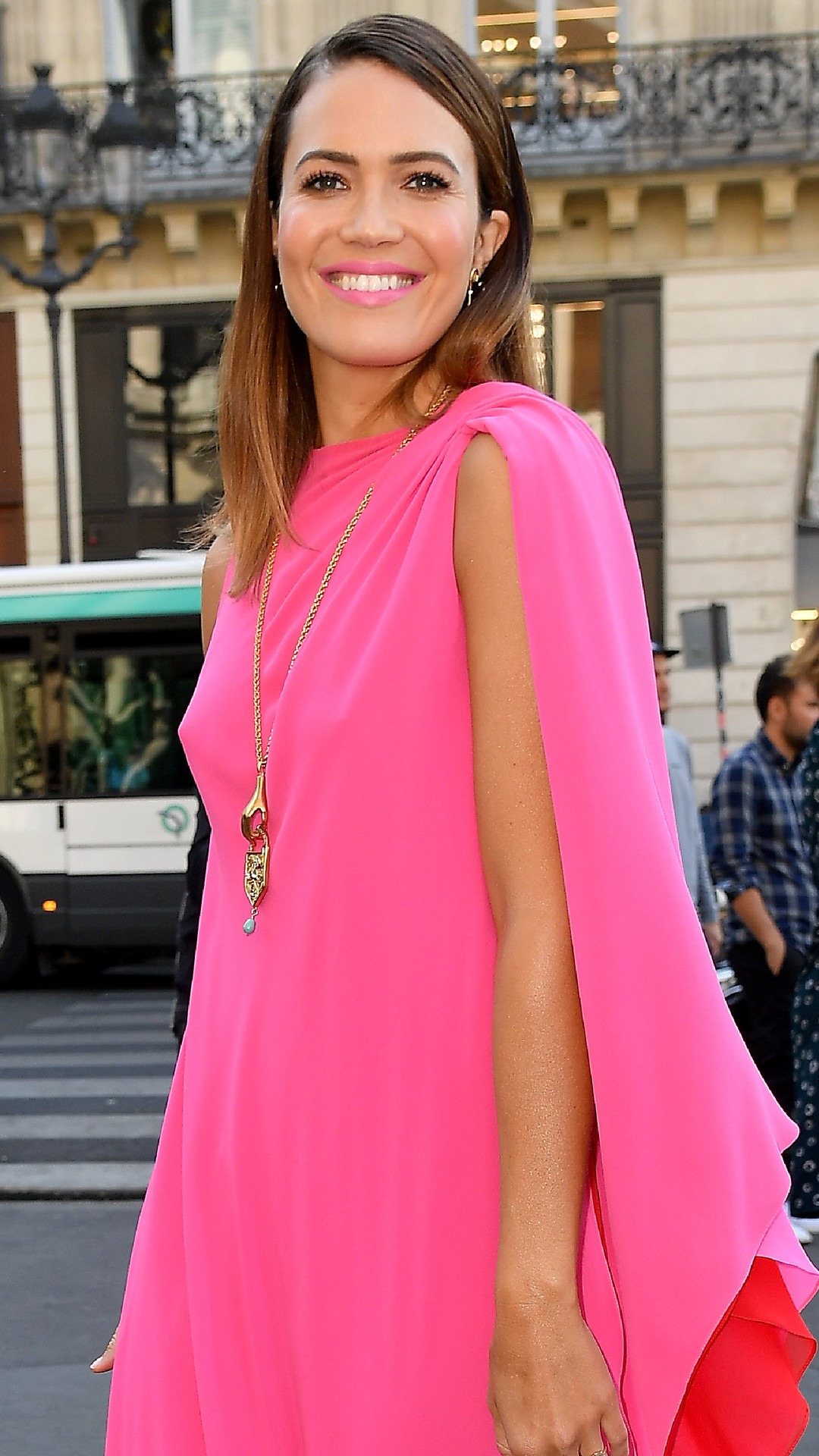 Jacopo Raule/GC Images
Mandy Moore is reclaiming her passion for music. 
The This Is Us star has long discussed her desire to get back in the recording studio, especially after taking time away from her first love to pursue acting. 
And on Friday, just 24 hours after she learned she did not receive an Emmy nomination for her beloved performance as Rebecca Pearson in the NBC drama, Moore hit the studio to sing it out. 
"Getting back to it," she captioned an Instagram video of a track she's been working on. "It's time. I miss it. I'm not scared anymore. No more excuses. No more allowing someone's else insecurities to dictate my relationship to music and singing. Boom. Also- this is just a little demo of something @themikeviola and I worked on yesterday... but still, it's a start!"
The snippet gives fans a taste of what Mandy's new music might sound like, and to say we're excited is an understatement! 
Moore first rose to prominence in the early 2000s as a pop star, but her music career began to slow as she pursued endeavors in film and television. She's released six studio albums in all, most recently Amanda Leigh in 2009. 
And despite going unrecognized by the Television Academy when the 2018 Emmys nominations were announced, Mandy had nothing but wonderful things to say about her This Is Us co-stars and the eight nominations they received in all. 
"Couldn't be prouder of our #ThisIsUs family and our 8 #emmy nominations today," she gushed on Instagram. "Congrats to @miloanthonyventimiglia and @sterlingkbrown for their acting nods and @zoehaymakeup, @heatherplott, @ehmakeupartist and their teams for their makeup nom, @hvbahmet and her team for the costumes nod, #roncephasjones and #geraldmcraney for their guest actor noms, and the entire crew for our drama series nomination!! So much to celebrate!!"
Listen to Mandy's singing voice by checking out the video above! Fingers crossed a brand new album is on its way sooner rather than later.