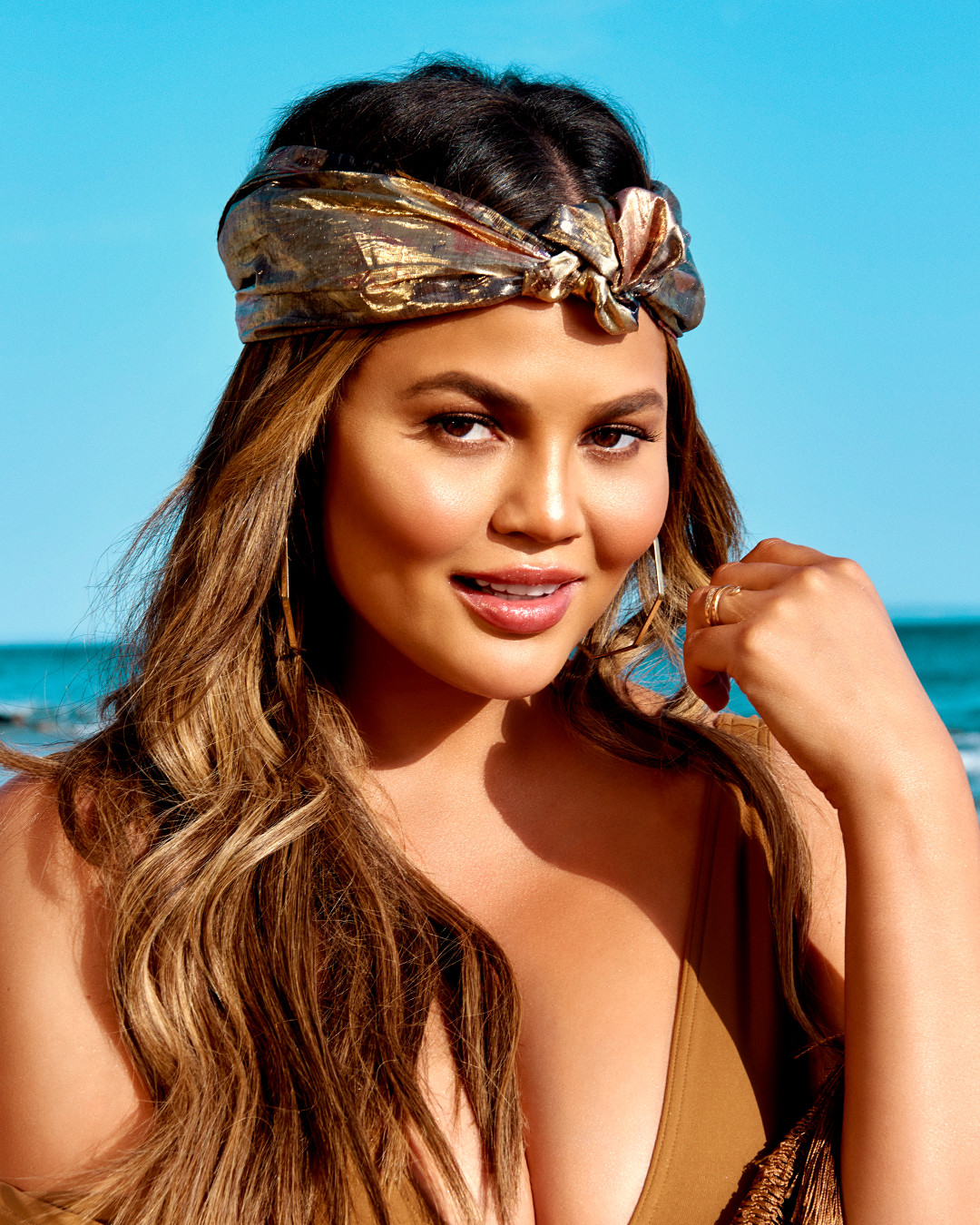 Becca Cosmetics
Chrissy Teigen's life has changed, and she's glowing more than ever before.
After welcoming Miles, the mom of two is focused on spending time with her family. Red carpet appearances are less frequent. Those intense glam sessions are close to non-existent. And, trips to the grocery store are the highlights of her day.
"I'm doing my makeup myself," she told E! News at the launch of her new collection with Becca Cosmetics. "I am going to the grocery store and doing daily activities with them, but I still want to feel beautiful and confident."
As she should. Just because she's traded in her city lifestyle for a quiet Malibu home, where she cuddles with John Legend, Luna and Miles on the beach, doesn't mean she's left her glamorous lifestyle as a Sports Illustrated model and red carpet stunner behind...completely.
This is where her collaboration with Becca Cosmetics comes into play. The Endless Summer Glow lip shades, Bronze and Glow Palette and Glow Body Oil connect her life as a busy mom with her love for beauty.