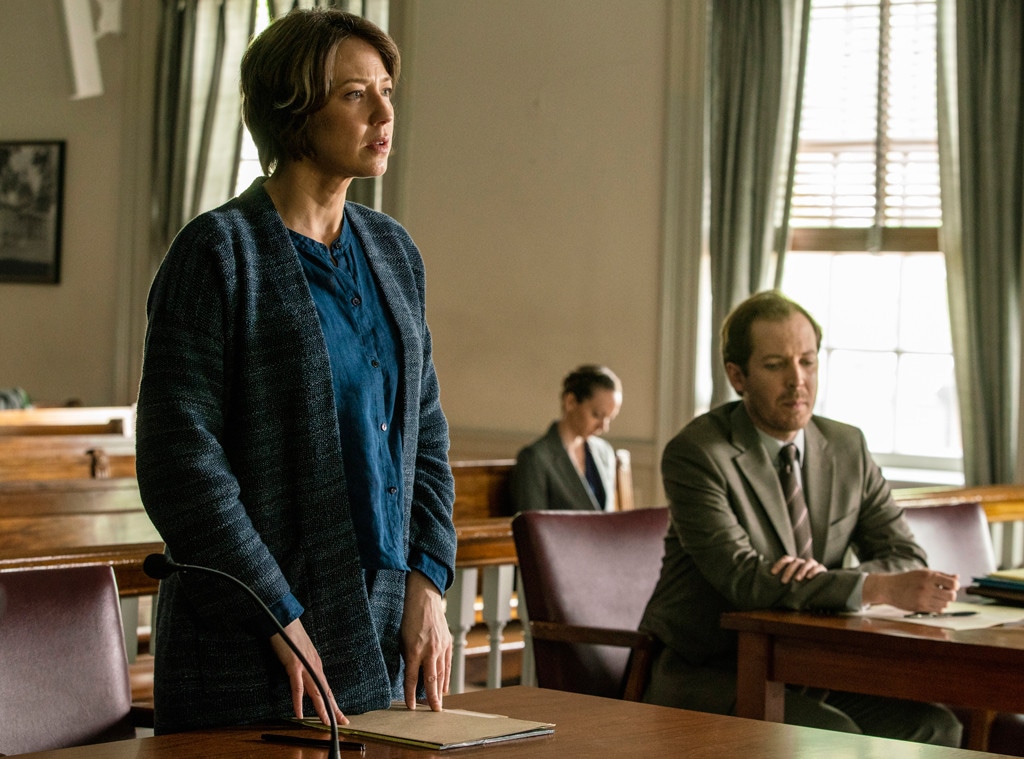 USA
What will The Sinner be without new Emmy nominee Jessica Biel? Let Carrie Coon fill you in.
The USA Network anthology series, which is produced by Biel and garnered the actress-producer her first Emmy nomination, returns for a second season on August 1 with a brand-new case. Coon, who viewers know from The Leftovers and Fargo, plays Vera Walker opposite Bill Pullman's Detective Harry Ambrose.
"Vera Walker is a mysterious woman. She's running a community in this town, a community that has clashed a little bit with the town that it's chosen to reside in and of course things take a rather nasty turn," Coon explains in the video below.
Detective Ambrose is back in his rural New York hometown to get to the bottom of an unsettling crime: parents are murdered by their 11-year-old son with no apparent motive.
Coon's Vera Walker has always been close to Julian (Elisha Henig), she says, and has been doing therapy work with him since he was born. Julian is arrested and placed through the system, which Coon says only sees the young boy as a murderer. "They don't see the whole person that she sees," Coon says. "So she feels quite assaulted by the outside world."
Vera Walker goes out of her way to protect the young boy, but of course it all backfires. We're talking about a TV drama, after all.
"Audiences are hungry for some complexity, this show is willing to complicate a simple narrative and I hope that people feel satisfied that there's a story that's delving into more detail and a little bit more of the gray area," Coon says.
It's The Sinner, nothing is as it seems. Click play on the video above for more.
The Sinner returns Wednesday, Aug. 1 at 10 p.m. on USA Network.
(E! and USA are both part of the NBCUniversal family.)