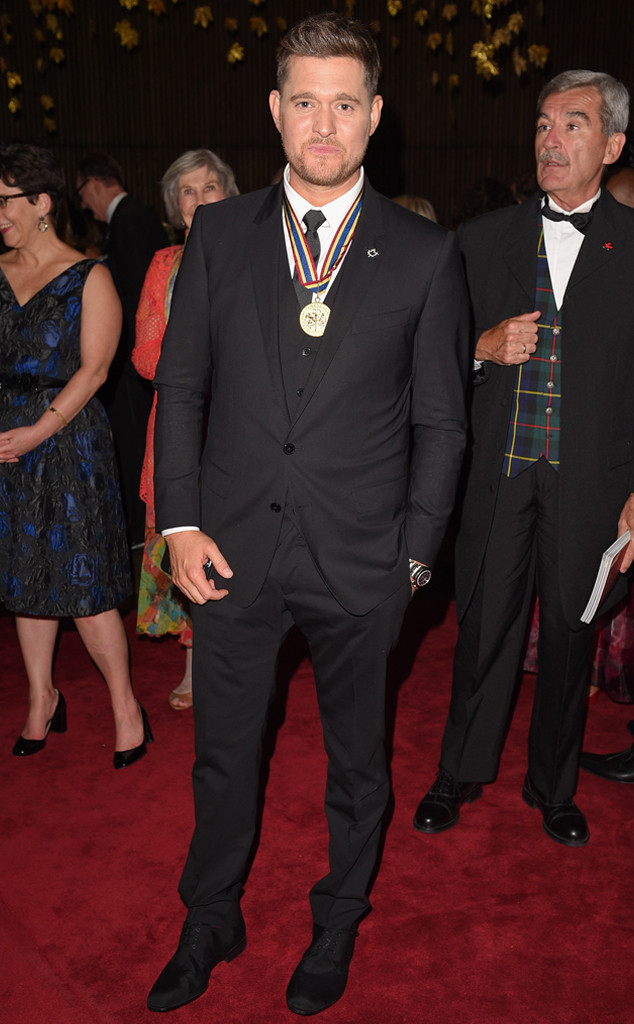 GP Images/WireImage
Michael Bublé is back.
Nearly two years since the star was faced with his firstborn son Noah's cancer diagnosis, the Grammy-winning standards crooner has officially returned to the stage.
It had been three years since his last studio album when the 42-year-old soon-to-be father of three released Nobody but Me in October 2016. As he recalled to London Evening Standard, just days after the album dropped, he got a text that would change the course of his family's life.
The text was from his wife of seven years, Luisana Lopilato, with a photo of a surgical scan showing what they would soon learn was a tumor in their then-3-year-old's liver. At the time of the text, Bublé was in London about to appear and perform on BBC One.