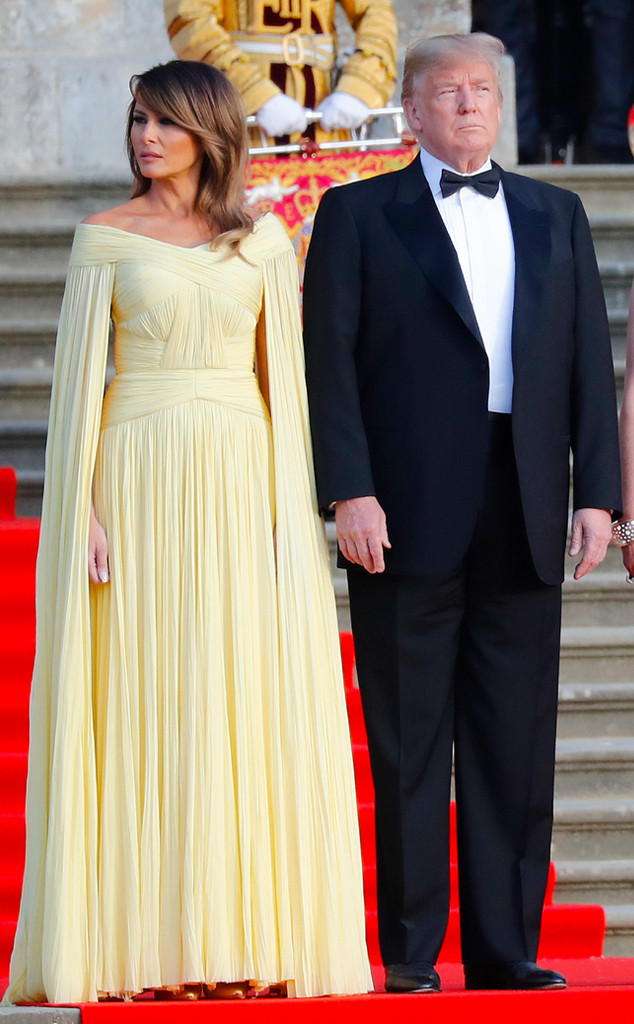 Pablo Martinez Monsivais/AP/Shutterstock
First Lady Melania Trump evoked the essence of Princess Belle when she ascended the steps of the Blenheim Palace in England on Thursday.
While attending a state dinner, the First Lady dressed to impress, with the Queen being chief in mind. The First Lady's stylist Herve Pierre told the L.A. Times they chose the pale yellow hue for the custom J. Mendel gown after learning it's Queen Elizabeth II's favorite color.
Similar to other styles modeled by FLOTUS, the chiffon dress included a cape detail and elegantly flowed to the ground.
By her side was President Donald Trump, who was wearing a tuxedo for the black tie event, which was also attended by Prime Minister Theresa May and her husband Philip May.