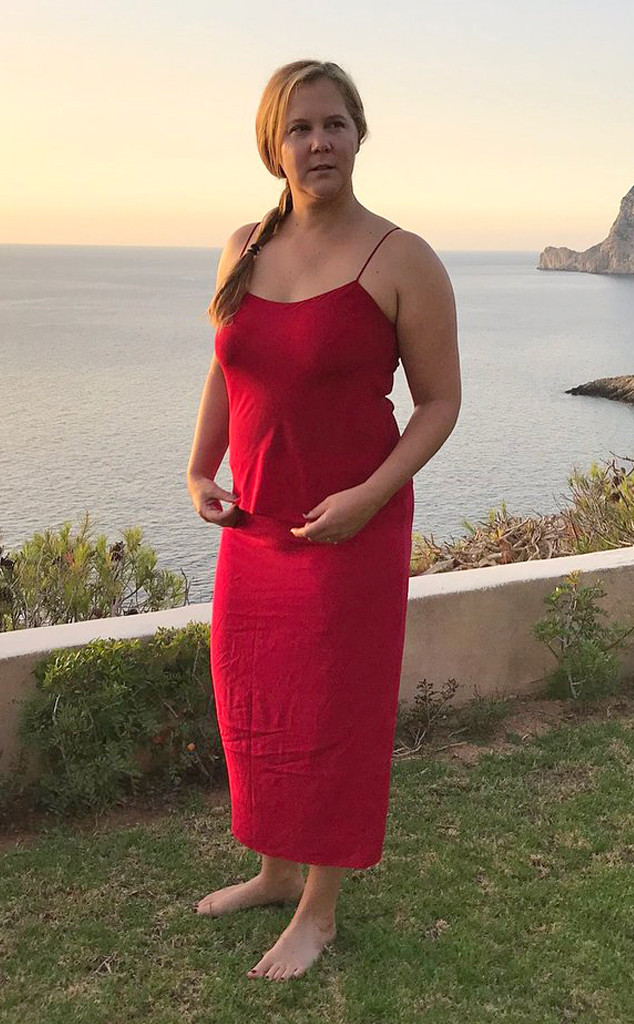 Amy Schumer/Instagram
Amy Schumer is setting the record straight on those baby bump rumors.
After posting some photos to Instagram with the caption, "@leesaevansstyle and I are cookin' somethin' up," fans started to speculate that the comedian is expecting her first child with her husband Chris Fischer.
Amy, however, was quick to pump the brakes on the speculation by clarifying, "I am not pregnant."
In a video shared to Instagram on Thursday, Schumer sips on a cocktail and explains that she and designer Leesa Evans are actually collaborating on a clothing line "for all sizes and shapes and at a chill price point."
She finished, "That's what I was trying to allude to, but thank you for thinking of my womb."