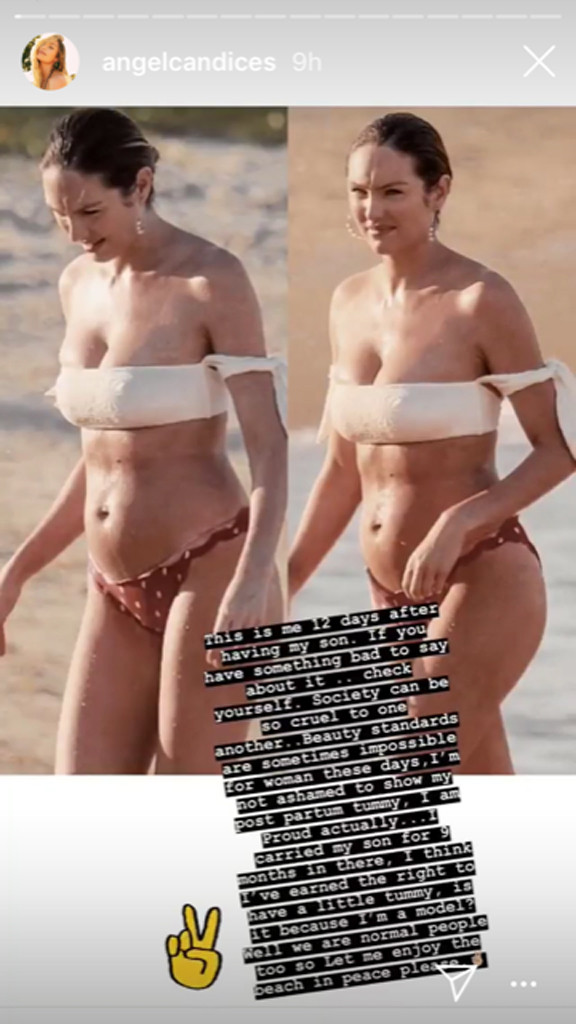 BACKGRID; Instagram
Candice Swanepoel is hitting back against the body shamers.
The Victoria's Secret model gave birth to her second baby boy, Ariel, just 12 days ago, and she's already getting slack for hitting the beach in a bikini. Frustrated by the negative comments flooding her feed, Candice took to Instagram Stories on Wednesday to address the haters criticizing her post-pregnancy body.
She preached, "This is me 12 days after having my son. If you have something bad to say about it… Check yourself."
"Society can be so cruel to one another. Beauty standards are sometimes impossible for women these days. I am not ashamed to show my post-partum tummy, I am proud actually. I carried my son for nine months in there, I think I've earned the right to have a little tummy," the mother-of-two continued.