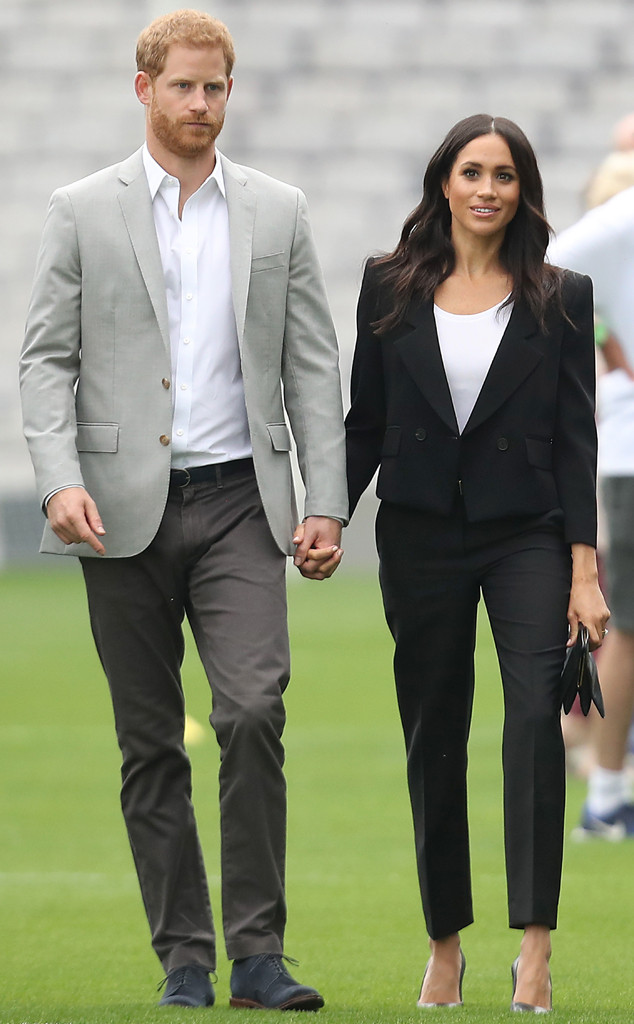 Chris Jackson - Pool/Getty Images
Prince Harry absolutely wants to have children. How many, however, remains up for debate.
As the royal family member and Meghan Markle continued their trip to Dublin today, a few lucky fans were able to interact with the couple.
One well-wisher was Elaine Adam-Stewart who told Prince Harry that her husband has red hair and gave her five children. She proceeded to ask: "When are you and Meghan going to get going?"
"He laughed and said, 'five children?—too many,'" Elaine shared with People when recalling the fun interaction.
That's not to say having kids is out of the question for this world-famous couple.