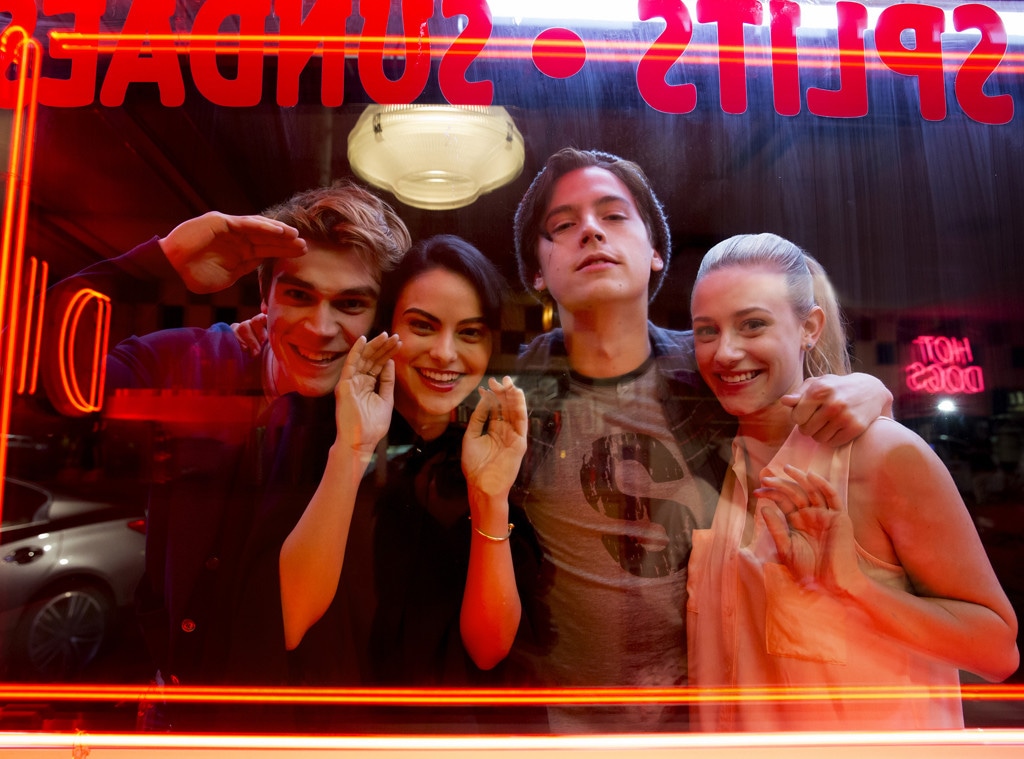 The CW
Riverdale is back! Well, the cast is back together at least, and we are officially excited for season three.
Although the return of the hit CW series isn't for a few more months—it returns this October—the cast has headed back to Vancouver to begin filming and you know what that means...lots of goofy photos from set.
Over the past couple of years we've fallen in love with the cast of Riverdale, both on (we see you Betty and Jug) and off screen. While fans are happy to see the stars of the show together all the time, it's clear that the cast mates themselves are even happier to be together whenever they can.
It's clear that the whole gang—from the parents on the series to the high school students—are really close and since we're low-key obsessed with the whole squad we fully support their adorable friendships.
Since we still have to make it through summer however, before we find out what's next for Archie (KJ Apa) and the gang, we've rounded up a few of the cast's sweetest friendship moments to hopefully make the waiting game a little less hard.
PS: We challenge you to not get jealous of these close BFFs while scrolling through our gallery below.
It's impossible...trust us.
Riverdale returns on Wednesday, Oct. 10 at 8 p.m. on The CW.