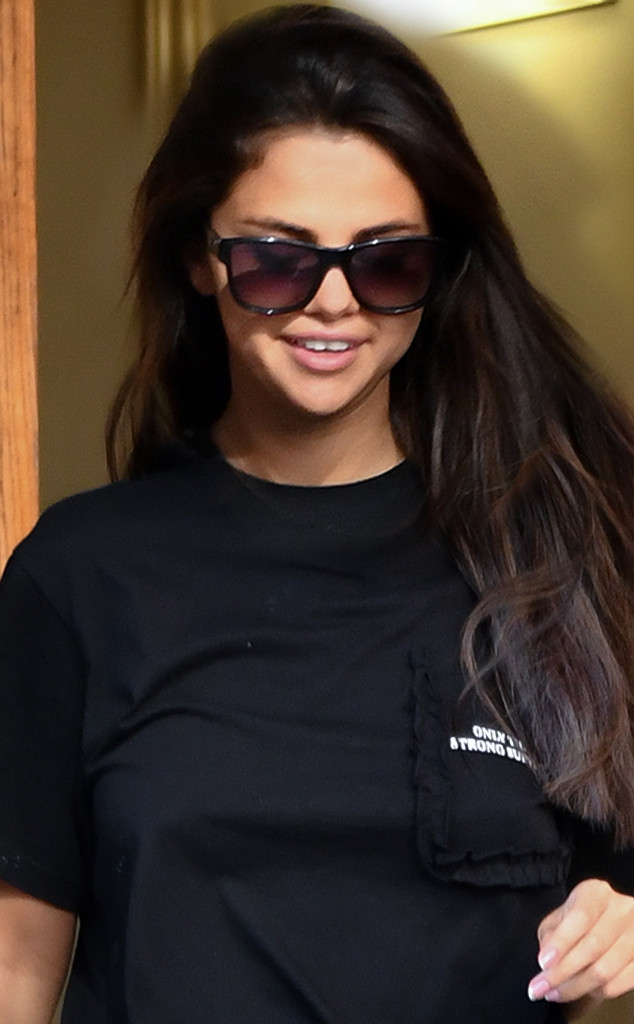 PapCulture / SplashNews.com
Only the strong survive!
Selena Gomez was all smiles as she stepped out in New York City on Tuesday. The 25-year-old "Wolves" singer, sporting long hair, was spotted sharing a laugh with pals in the Big Apple. For the outing in the city, Gomez wore gray sweatpants, white sneakers and a black Storets T-shirt with "only the strong survive" written on it.
This sighting of Gomez comes just days after her ex-boyfriend, Justin Bieber, became engaged to Hailey Bieber. The 24-year-old "Baby" singer proposed to the 21-year-old model on Saturday night while on vacation in the Bahamas. Gomez was asked about the couple's engagement by photographers while out in NYC on Tuesday, but she didn't respond and ignored the question.