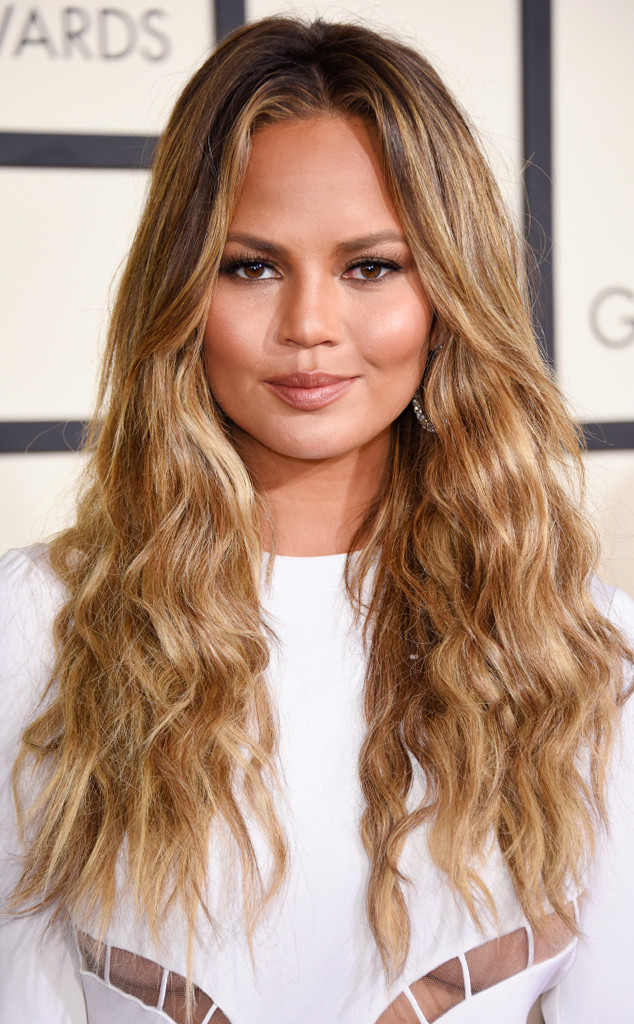 Jeff Vespa/WireImage
Chrissy Teigen took to Twitter on Monday to call out a man who allegedly took photos of her topless while she was pumping breast milk inside of her car.
"Also to the man who took photos into our car as I was topless and pumping you can go f--k yourself if you sell them," the Lip Sync Battle host wrote in a since-deleted tweet, per Entertainment Tonight. "If I wanted to show you my salami nipples I'd show you my salami nipples on my own doing!"
Just a few days ago, Teigen posted a picture of her breastfeeding her newborn son, Miles, as well as the baby doll of her daughter Luna—per the request of the 2-year-old tot. On Monday, a Twitter user applauded Teigen for the photo, telling her to "share one for the pumping moms" and knock the "wind outta that fool['s]sails."
"Oh I am definitely happy to!" Teigen replied. "It's most of my day. Just so creepy to be sitting in a car, dark out, and see flashes and a dude."