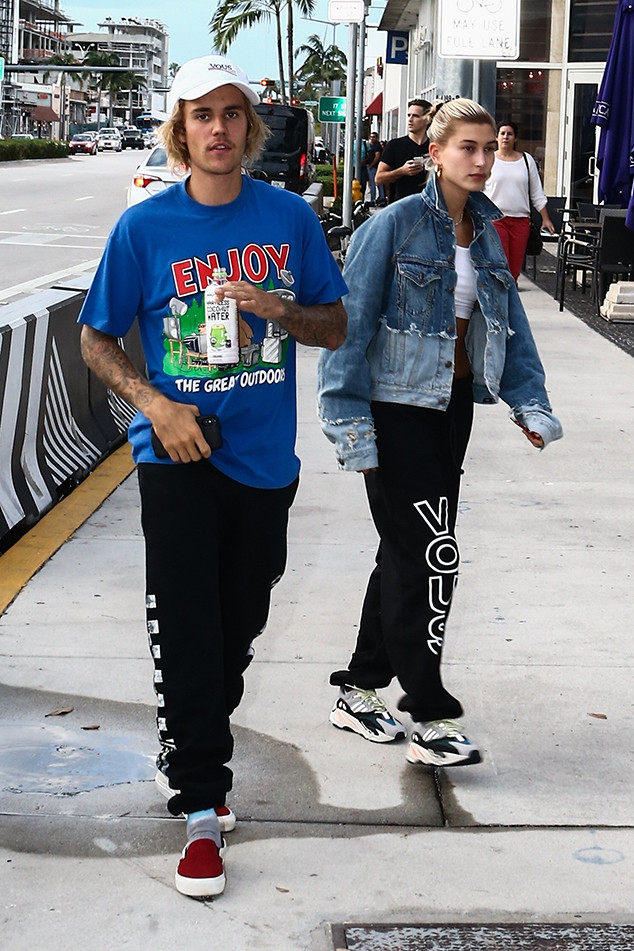 VAEM / BACKGRID
Here comes the bride... but only if her groom is clean shaven!
Soon after Justin Bieber and Hailey Bieber confirmed their engagement, the 21-year-old model poked fun at her beau's trademark mustache. And if it's up to Hailey, Justin won't be rocking it on their wedding day.
In response to a user who said the pop star should "grow the mustache back for the wedding," Baldwin wrote back, "Don't u dare give him that idea you lunatic."
The Biebs' signature facial hair is pretty polarizing, as some fans have begged him to ditch the 'stache since it started growing in years ago.