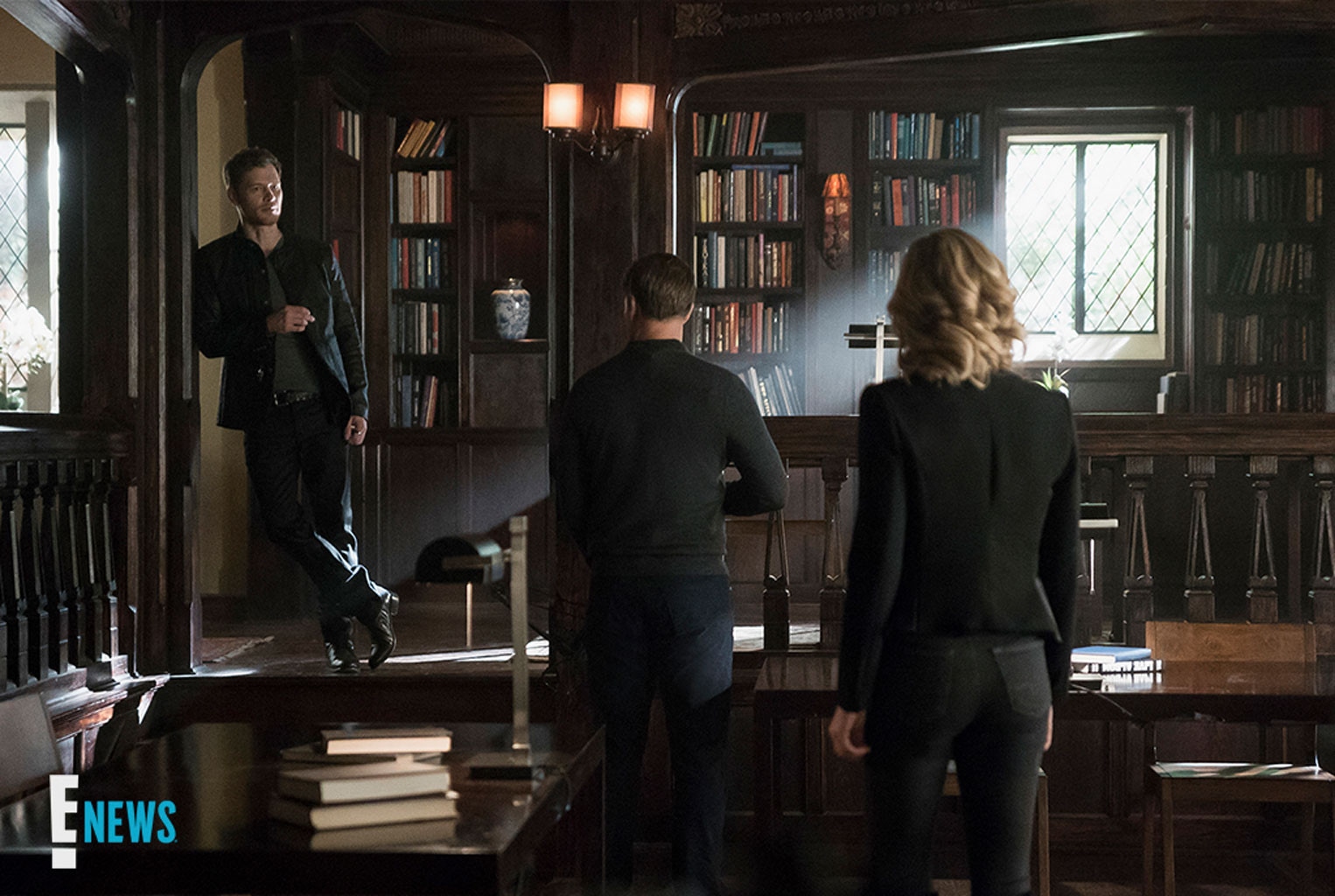 The CW
Guess who's going back to Mystic Falls...and who will be waiting for them when they get there!
Candice King and Matt Davis are making their return to The Originals in the July 25 episode—the show's second to last episode ever!—when a few friends pay them a little visit. 
In "The Tale of Two Wolves," Klaus (Joseph Morgan), Elijah (Daniel Gillies), and Hope (Danielle Rose Russell) go back to Mystic Falls for a variety of reasons, and while there they not only encounter Caroline (King) and Alaric (Davis), but they also give us a little tour of the Salvatore School for the Young and Gifted. 
That means we'll be getting a taste of Legacies, the upcoming spinoff starring Russell and Davis which takes place at the school. 
E! News has the pictures featuring your first look at the episode, and if you're a fan of Klaroline (also known as Klaus and Caroline), there's a morsel just for you. 
If this isn't a quintessential Klaus entrance, we don't know what is. 
We're just going to guess that since Klaus is involved, that look from Alaric is not one of happiness and contentment. 
Is this hand-holding session a goodbye? A hello? A profession of love? A rejection of love? A plea for help? We know, but we won't tell. You will just have to wait until July 25. 
The Originals airs Wednesdays at 9 p.m. on the CW.