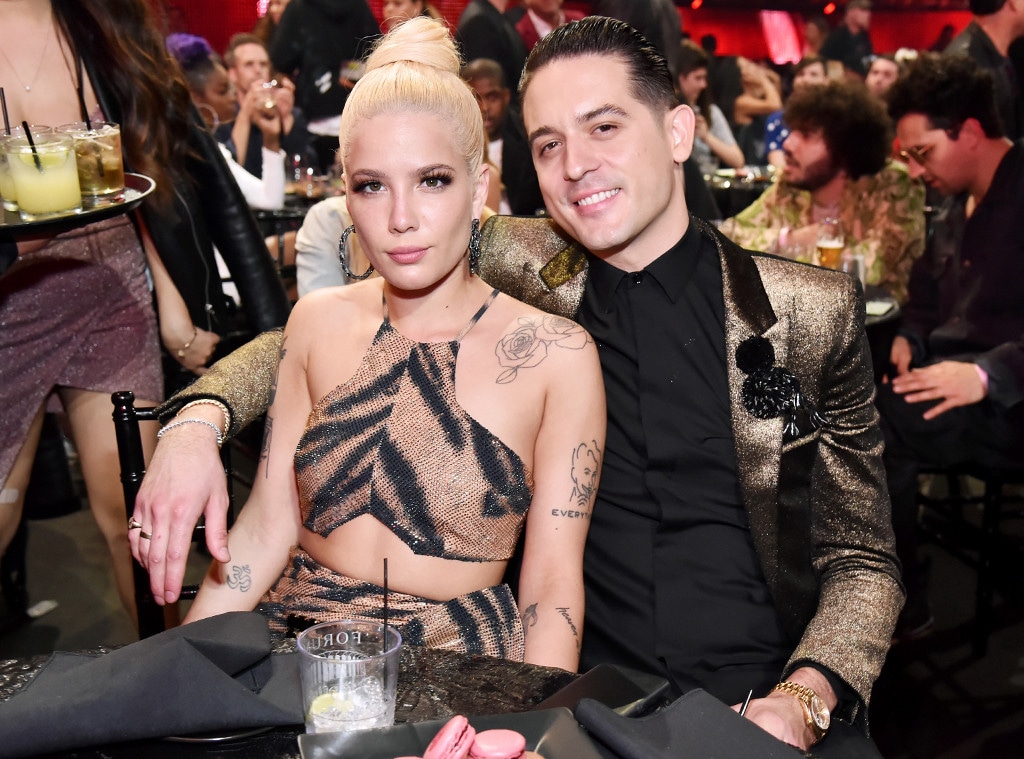 Kevin Mazur/Getty Images for iHeartMedia
Not all was as it seemed throughout Halsey and G-Eazy's relationship. 
Less than a week after the pop singer announced her split from the rapper, a source sheds light on what actually went down behind closed doors between the pair. 
Halsey and G-Eazy endured a series of "ups and downs" over the past year, the insider says, and couldn't work past the distance and ensuing arguments that often come with demanding careers. 
"They both tried to remain strong to ensure their work commitments together went smoothly, but ultimately called it quits after too much fighting," our source explains. "The trust was lost between the pair when they were apart, and it got too difficult for both of them." 
And no one was more disappointed by the split than Halsey and G-Eazy.
The insider says the hip-hop star is "very bummed about the breakup but is trying to focus on his new music and keep busy." Days ago, G-Eazy popped up overseas at Paris Fashion Week then returned to the states for a performance on Good Morning America. Meanwhile, Halsey is currently on tour. The 23-year-old let her emotions get the best of her during a music festival set last Friday, breaking down in tears while onstage. 
"Halsey is angry at the situation and thought they were going to be together for the long run," our source reveals.
So is a reconciliation in the cards? As of now, it does appear as if there's a glimmer of hope for Halsey and G-Eazy's future together. 
Adds the source, "They are taking time apart to heal right now but both definitely miss each other." 
The "Bad at Love" songstress originally confirmed the breakup with a statement on social media, which read, "I normally keep this kind of thing private but provided our public nature I feel I need to inform my fans. G-Eazy and I are taking some apart. I'm eager to continue the upcoming passage of time dedicating myself to my art and career, and the duration of my tour. I wish him the best. Thanks for respecting our privacy at this time."