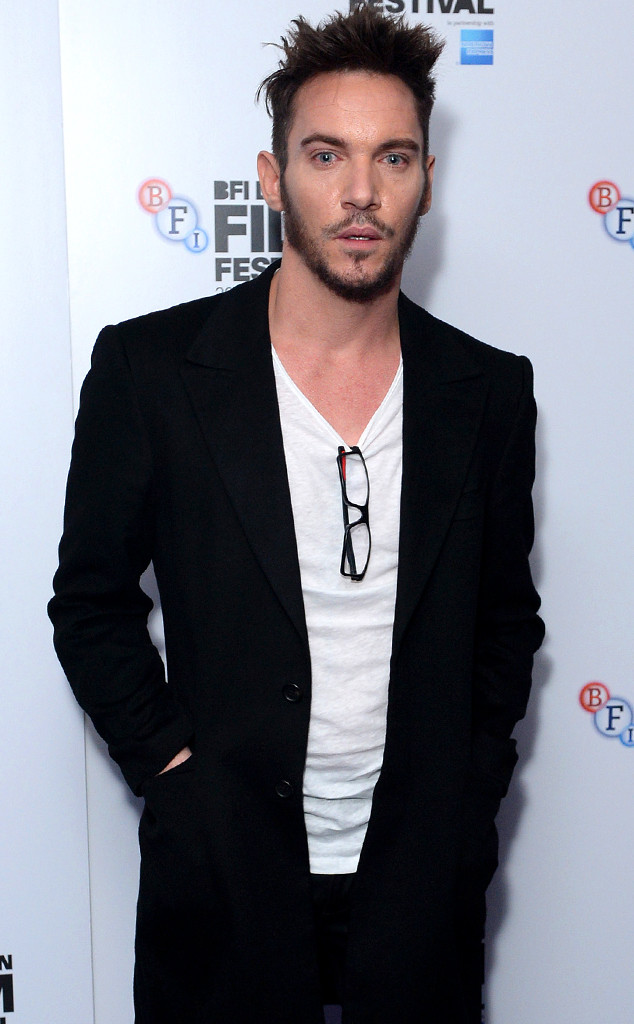 Anthony Harvey/Getty Images
UPDATE: Speaking on Jonathan Rhys Meyers' behalf Tuesday, Mara Lane shared a message on Instagram. "8 months of sobriety and an unfortunate day of airline travel. We were in South America specifically working holistically through anger issues that result in these kinds of episodes. When in it... he is not in a frame of mind where he can really even comprehend the repercussions and necessary response to his own actions," Lane wrote. "J IS extremely sorry for any inconveniences caused to anyone traveling yesterday. There was no argument, just me asking him to not use his e cig per stewardess' request to me and him not being himself, speaking very very unkindly. It was out of his character. It was unbeknownst to me anything that happened on flight, as I was with my son with a privacy wall up. We are home safe and he is feeling deeply sorry for any remote disrespect afforded to me, attendants, onlookers or officers. Thank you for your compassion on this ongoing battle with addiction we are in."
_____________________________
It appears Jonathan Rhys Meyers may not have been the best passenger this flight.
Los Angeles World Airport Police confirm to E! News that they received a call at 8 p.m. local time Sunday about a passenger smoking from a vape pen on board a flight from Miami to Los Angeles.
According to police, passengers on board the flight allegedly saw the actor verbally arguing with his wife before standing up to grab his vape pen. Soon after, passengers told authorities that he began openly smoking the vape in the cabin.
American Airlines flight attendants asked the actor to stop. According to police, Jonathan listened to their demands and stopped smoking. The flight attendants, however, still contacted officers upon landing.
Authorities spoke with Jonathan at the gate and ultimately determined that no crime had been committed. As a result, he was released.