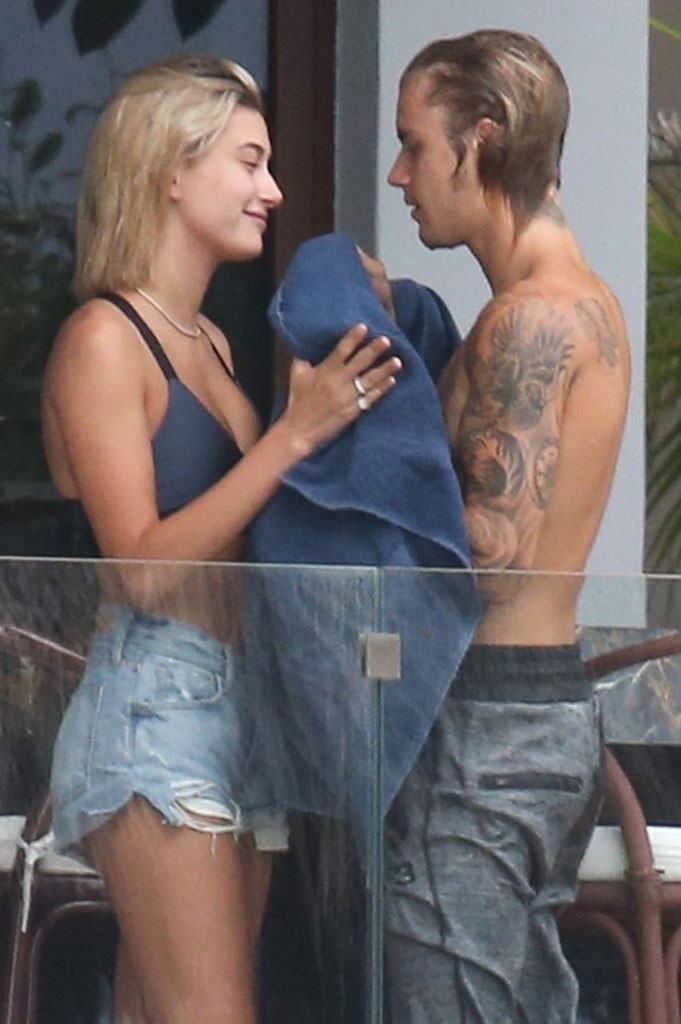 Splash News / BACKGRID
In Hollywood, love can happen in the blink of an eye—or just a matter of a few weeks. 
With the news of Hailey Baldwin and Justin Bieber's engagement, yet another famous pair has quickly taken the engagement plunge and decided to tie the knot after a whirlwind romance. 
After a few years of dating on and off, the very recently rekindled couple got engaged Saturday night after Bieber popped the question while they were on vacation in Baker's Bay. 
"Justin made arrangements for the ring when they were in NYC and knew that he wanted to propose to her. It was a sudden decision, but Justin always knew Hailey and him had a special bond that was incomparable," a source explained to E! News. 
"The proposal was a very happy moment and Hailey was taken off guard," the source added. "Her face was in shock, but you could tell they are both so in love."
"Ever since they reunited, they have been inseparable and Justin knows he can't live without Hailey," the insider continued. "Justin and Hailey had talked about marriage before, but Hailey didn't think it would happen so quickly."
Well, the two are in very famous company when it comes to sudden engagements. Check out the list below for more Hollywood couples that didn't take long to decide to tie the knot: