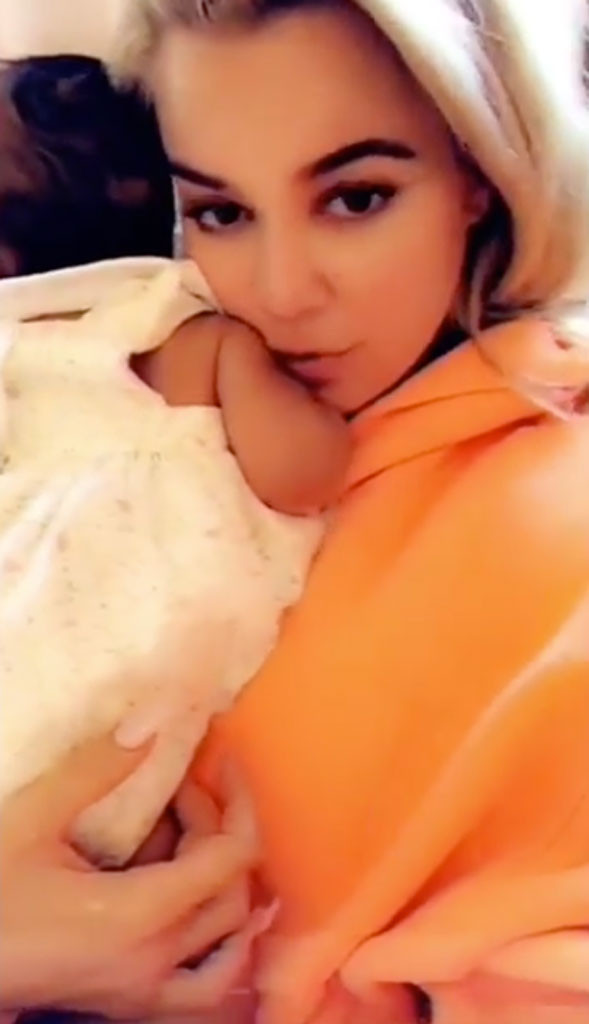 Instagram
Mama Bear Khloe Kardashian isn't going to let people get away with insulting her 2 and 1/2-month-old daughter, True Thompson.
On Friday, the 34-year-old Keeping Up With the Kardashians star fired back at a Twitter troll who wrote, "Is it just me or is @khloekardashdian baby, True, not cute at all?"
"What self-respecting adult would even comment on a child's appearance?" Khloe tweeted in response. "What type of disgusting human being are you? It's pathetic that you are this miserable in your life."
"She's a loser for that," Khloe said. "No respect for people like that. People are entitled to their own opinions and feelings but why on earth would you tweet that and if you must why would you tag me?"
The tweet has since been deleted and the user's account is private.