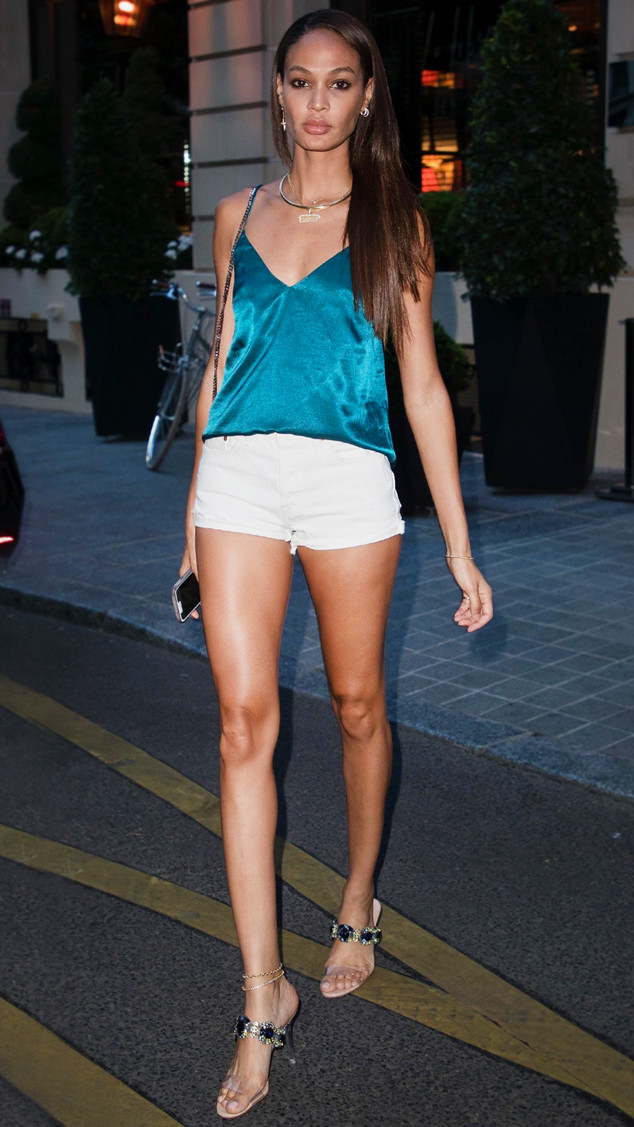 Best Image / BACKGRID
With more daylight, comes so much more summer fun to be had.
Even if you're stuck at school or in the office for a good chunk of the day, you can still make it to happy hour, an outdoor movie and dinner—without a whole wardrobe change. Please turn your attention to Joan Smalls' perfect summer essential: the Tigerlily Yolanthe Cami Top. While the supermodel recently sported the emerald top out to a party in Paris with a pair of white shorts, you can dress up this tank with a pair of wide-leg trousers or even a flouncy skirt. Is the air conditioning on too high? Combat office frostbite with a structured blazer or an oversize denim jacket. The point is: You can take this camisole anywhere. Even better, the model's iteration is now on sale, from $90 to $72!
Should it be not quite your style, however, we rounded up a few other summer-perfect options that might fit your criteria. While you can go with a simple version, don't be afraid to play with details and colors.