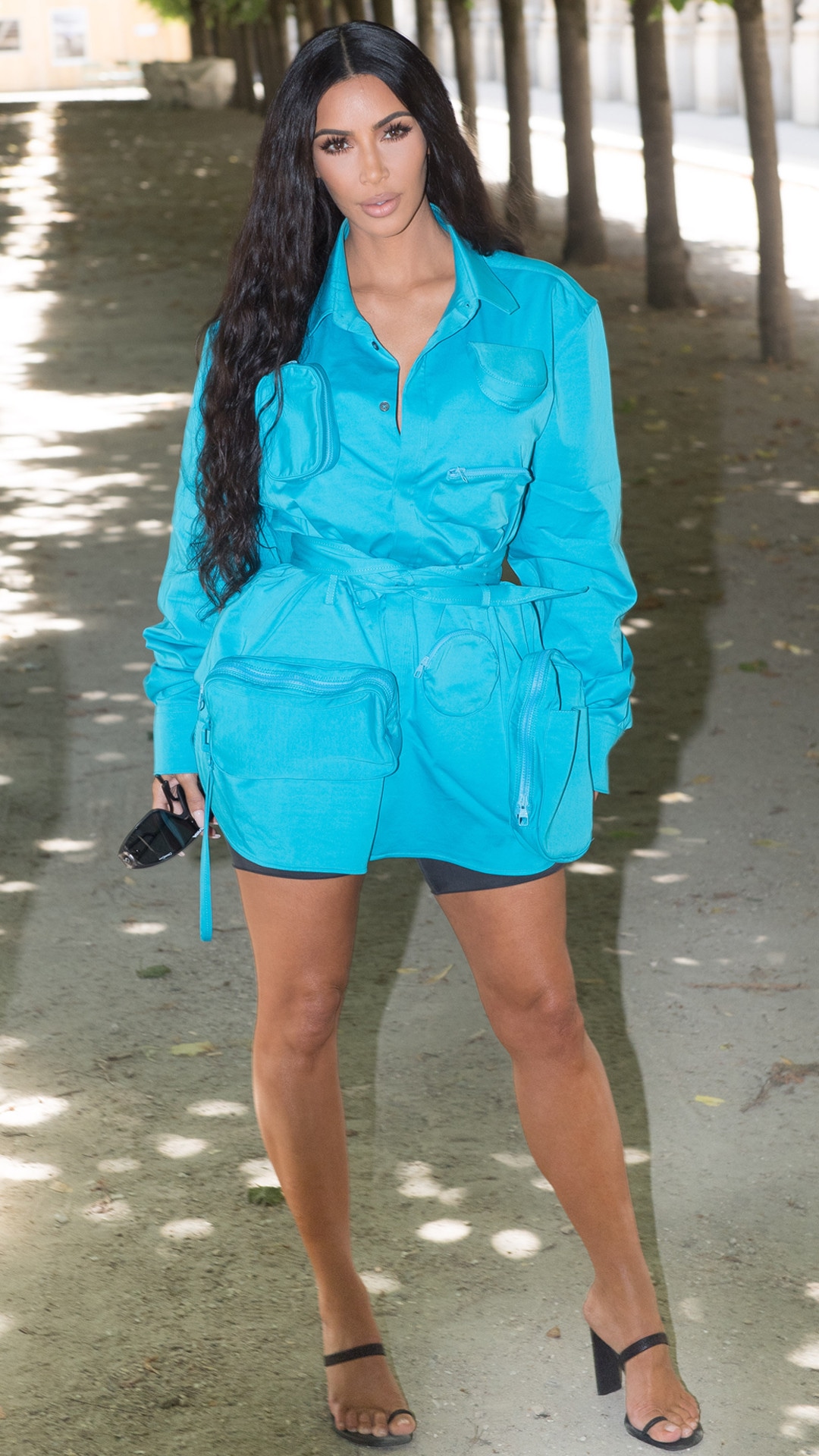 Stephane Cardinale - Corbis/Corbis via Getty Images
There's no one way to raise a family in Hollywood.
Admittedly, Kim Kardashian had it good growing up—but not nearly as good as her own kids do. And that's why the E! star, 37, and Kanye West, 41, vowed not to spoil North West, 5, Saint West, 2, and Chicago West, 6 months. "I worry about giving my kids too much. We don't do gifts. They have to really earn it. But we talk about it all the time, about not getting too much and just trying to be as grounded and well-rounded as possible," she writes in a Wealthsimple essay. And, after she was bound, gagged and robbed at gunpoint in Paris, Kim admits she has become less materialistic than she once was. "I don't like presents anymore. I just don't want that stuff right now. I don't buy a lot. I used to buy myself something every birthday and just be like, 'OK, if I work hard all year then I can treat myself to something—like a car or a pair of earrings. Something that I really wanted all year. But I've been getting rid of my cars. I used to really care. I loved cars. I still like them and I have a certain look, but I don't care like I used to."
Although her parents were wealthy, Kim made her own fortune over time. It all began when she was a teenager and held multiple jobs—first at a clothing store, then at her late father Robert Kardashian's office. Although her parents had the means to ease her financial burden, Kim reveals they wouldn't even help her make rent payments by the time she graduated high school. "I always was working. I never asked people for money. That was never really my thing," she says. "I always just figured it out." Now, Kim is unsure if "it will be the same" for her kids. "It's a different time. I don't know if I'm going to do that. I'd have to discuss that with Kanye."
Today, Kim is on a strict budget, but adds, "I don't talk about specifics; I find that to be tacky and just inappropriate." Rest assured, she writes, "I'm really on top of my financial situation. I do everything. I see everything, write every check—I'm on top of every last detail. I was always taught to be like that. It's definitely helpful to have a manager or someone pay your bills so they go out on time, but I think once you start giving too much control away, you could really lose sight of what you have and what you need to do, especially if you spend a lot and have a big lifestyle." So, Kim knows what she spends monthly "and what it costs to run my household."
"It's hard all the time to stick within a budget, for sure, but I think it's a good guideline. And I'm the type of personality where I'm like, 'OK, I really want to buy this, so I have to make this in order to be able to buy that for myself,'" the KKW Beauty mogul says. "So, I'll make it happen."
Kim has been downsizing, "which has been making my managers happy," the Keeping Up With the Kardashians star reveals. "Kanye is a bigger shopper than me. He has big archives of stuff..."