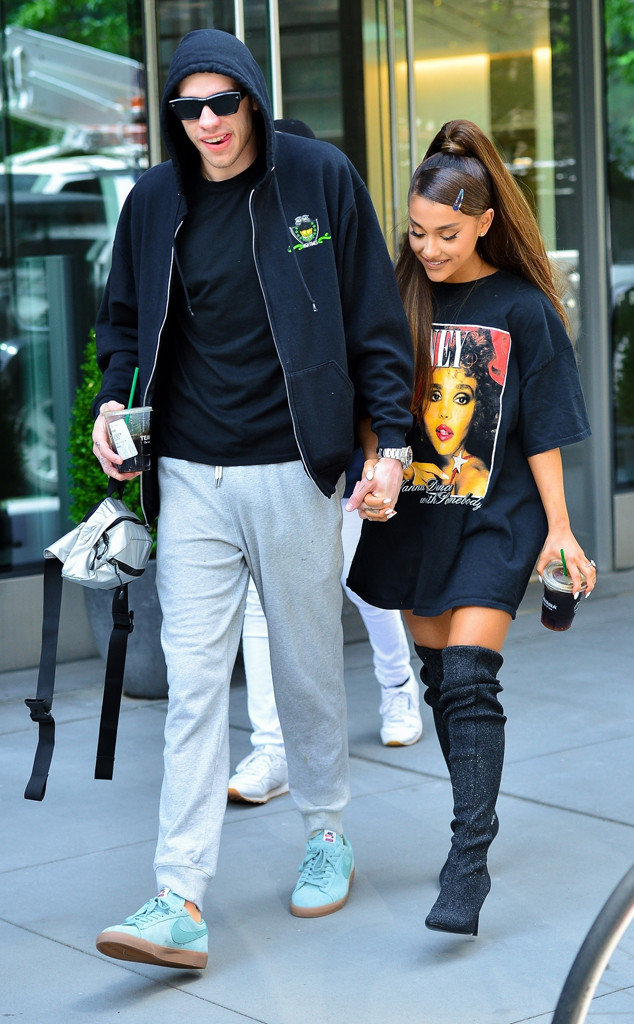 BACKGRID
Ariana Grande understands why some of her fans took offense to a joke Pete Davidson made about last year's Manchester Arena bombing.
Days after the Saturday Night Live star came under fire for bringing up the terror attack—which occurred during a Grande concert and left 22 people dead—during a stand-up comedy performance, the pop singer took to Twitter with a statement.
In response to one user who said Grande should break up with her fiancé over the insensitive remark, she wrote, "This has been v tough & conflicting on my heart. he uses comedy to help ppl feel better ab how f-ed up things in this world are. we all deal w trauma differently. I of course didn't find it funny. it was months ago & his intention wasn't/ is never malicious but it was unfortunate."
She added, "I hear and respect you all always."