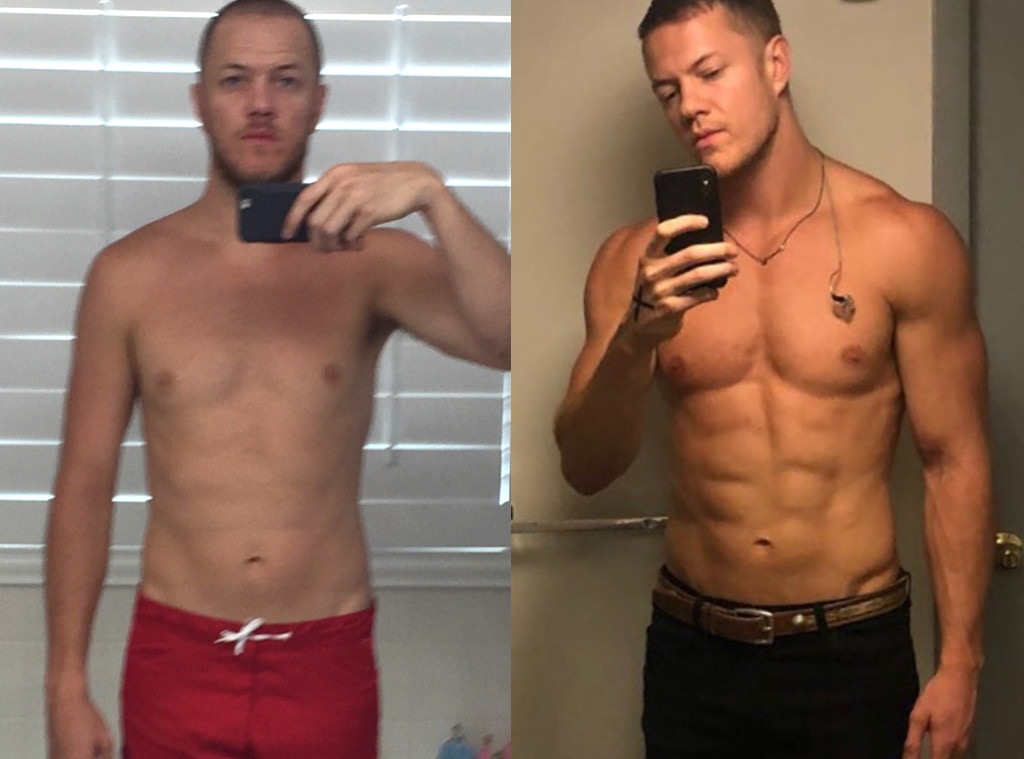 Instagram
Dan Reynolds has made some lifestyle changes, and now he's showing off the results on social media.
The Imagine Dragons singer opened up about his health with his fans this week, sharing a series of shirtless pictures and a message about how his life has recently changed.
"I've spent a decade fighting an auto immune disease that inflamed my joints (AS). I now live pain free, am in full remission & am the healthiest I've ever been. I owe it to Brad Feinberg," Reynolds wrote on social media. "Correct diet, vitamins & exercise. I'll share it all w u soon. It's been life changing for me."
On Monday, Reynolds posted two before and after photos of his body transformation.
"just a few months of reworking my entire lifestyle/diet/exercise w @thor345622 and I have zero inflammation now," he captioned the Instagram post. "These before and after pictures say it all. Sorry for the corny exercise post but truly changed my life and healed years of pain. Unbelievably grateful for health."
He also tweeted, "just a few months of changing my lifestyle/diet/exercise and have overcome 2 diseases (UC and AS) that have haunted me for 10 years. No more pain. Sorry for the corny exercise posts but when you live in pain for a decade and someone fixes your body it's nothing short of a miracle."
After hearing the news about her pal's health, Pink sent Reynolds a sweet message on Twitter.
"Congrats @DanReynolds happy for you friend. Glad you're feeling good ❤️," the singer wrote on July 4. Reynolds then replied, "Thank you :) miss you - give your family all my love xox."
Reynolds' health update comes just over two months after the 30-year-old star announced his split from his wife, Aja Volkman, after seven years together.
"After 7 beautiful years together, Aja and I's marriage has come to an end," he shared with his social media followers in April. "Our children continue to be the most important thing in our lives, & we will continue to co-parent them with all our love."
He then continued in a second tweet, "I ask that you please respect our privacy at this time as we work through this as a family."
Reynolds and Volkman tied the knot in March 2011 and have three children together.