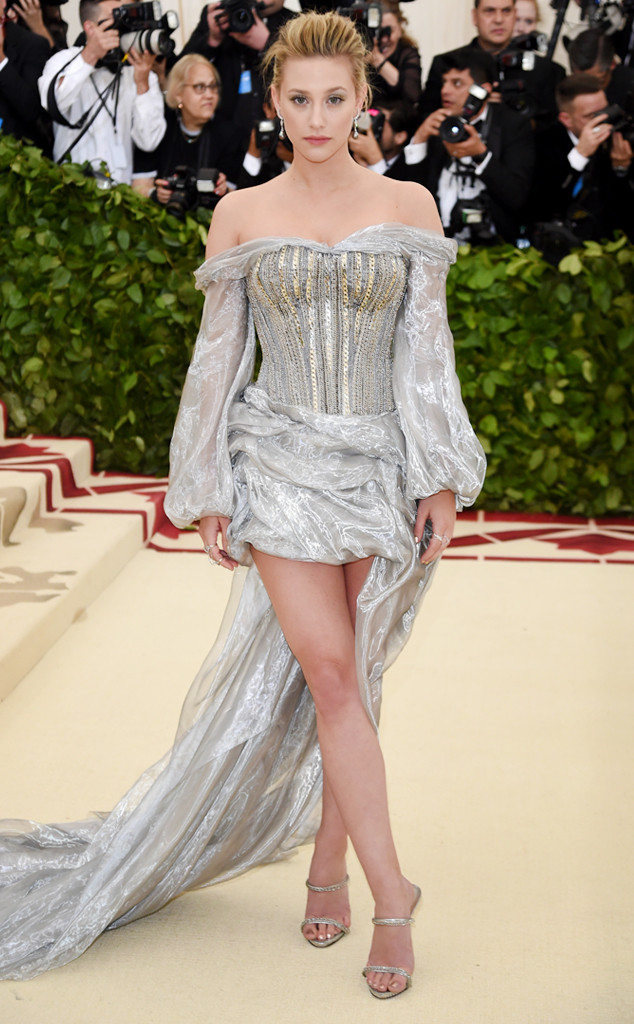 Evan Agostini/Invision/AP
Lili Reinhart is "feeling really disheartened" by recent social media comments about her appearance.
The 21-year-old Riverdale star opened up about her struggle with body dysmorphia on Twitter this week after being shamed by social media trolls. This discussion on body image stems from Reinhart's recent Grace Kelly-inspired photo shoot with BAZAAR.com, released Monday, during which she talked about how Kelly and Marilyn Monroe are inspirations to her.
"Marilyn Monroe was a curvy girl: she had boobs and she didn't have a 24-inch waist," Reinhart said. "To me that's really inspiring and makes me feel like my body can be accepted."
Following the shoot's release earlier this week, Reinhart read comments on social media and decided to send a message about body shaming and mental health.