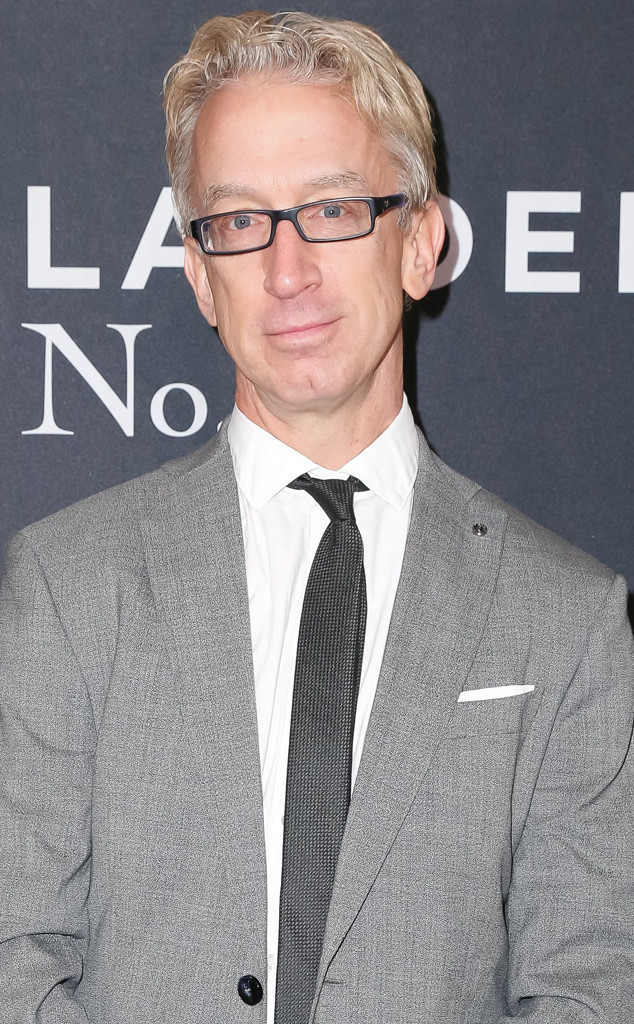 Matteo Prandoni/BFA/REX/Shutterstock
Just days after Andy Dick was charged with sexual battery, a video resurfaced showing the comedian rubbing Ivanka Trump's leg during a 2007 episode of Jimmy Kimmel Live!.
The footage shows Dick asking the now-First Daughter "You don't play up the glitter on your legs?" He then proceeded to rub his hand up and down her leg. Trump responded by swatting away his hand and attempting to hold it back.
"Andy, please, don't touch Ivanka," Kimmel said, getting up to address Dick. "Donald Trump will kill both of us."
The now-senior White House adviser then told the late-night host, "Actually, prior to my coming on the show, I think my father made you promise to defend my honor—and this was before he knew Andy would be on it with me."
"He would have never allowed you to come here if he would have known Andy was here," Kimmel added.
Afterwards, Dick proceeded to swipe at Trump's ponytail.
"Andy, you promised you would behave yourself," Kimmel said.