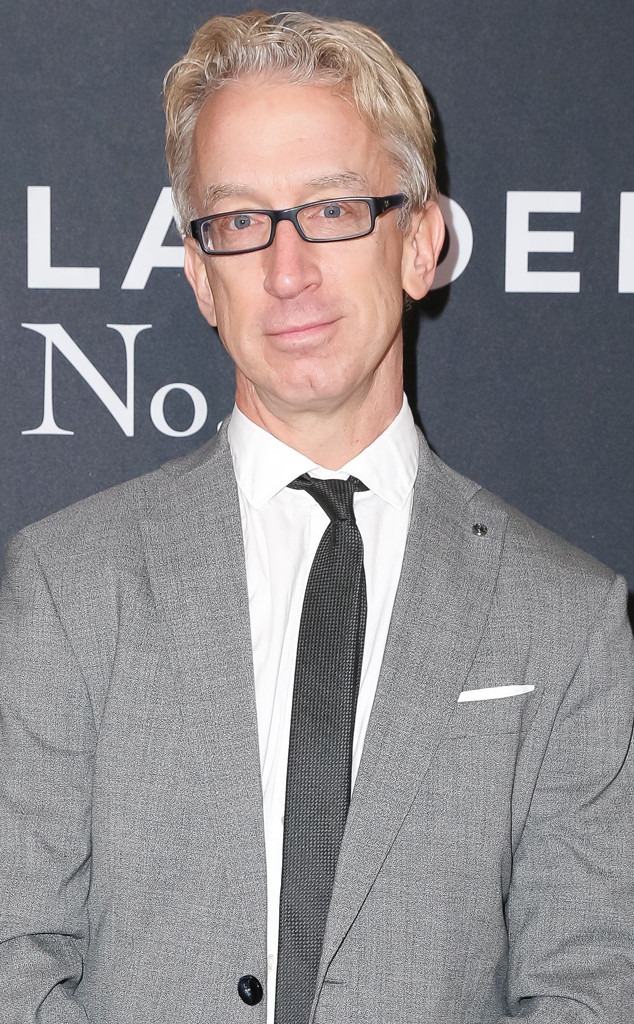 Matteo Prandoni/BFA/REX/Shutterstock
Just days after Andy Dick was charged with sexual battery, a video resurfaced showing the comedian rubbing Ivanka Trump's leg during a 2007 episode of Jimmy Kimmel Live!.
The footage shows Dick asking the now-First Daughter "You don't play up the glitter on your legs?" He then proceeded to rub his hand up and down her leg. Trump responded by swatting away his hand and attempting to hold it back.
"Andy, please, don't touch Ivanka," Kimmel said, getting up to address Dick. "Donald Trump will kill both of us."
The now-senior White House adviser then told the late-night host, "Actually, prior to my coming on the show, I think my father made you promise to defend my honor—and this was before he knew Andy would be on it with me." 
"He would have never allowed you to come here if he would have known Andy was here," Kimmel added.
Afterwards, Dick proceeded to swipe at Trump's ponytail.
"Andy, you promised you would behave yourself," Kimmel said.
According to People, Kimmel and his security personnel later removed Dick from the stage. The late-night host told Extra about the incident back in 2007. 
"Andy did a segment, he was a little out of it," Kimmel told the celebrity news outlet. "[Ivanka] came out… he wanted a big, wet kiss. It was time for Andy to go, so I escorted him out by his feet."
Kimmel told Extra he talked to Dick after the show and said the actor was neither upset nor apologetic—"just nutty."
"He always makes me a little uncomfortable," Kimmel added at the time. "You have no idea what he's going to do next."
Dick has also addressed the incident on social media. In December 2017, he posted a picture from the late-night episode on Instagram.
"The time I 'groped' Trump's daughter, Ivanka, on Jimmy Kimmel Live," he wrote. "Her legs were sparkling, and I was trying to see if the glitter would wipe off. I also mistakenly thought she would date me. I was jokingly carried off by security. Is anybody going to carry Trump off? No joke. Confusing times. (the weird thing is, I shot this same scene a YEAR EARLIER for my movie Danny Roane: First Time Director, but I was peeing on Malcolm in the middle, not groping) #tbt#slapyourself #christmas #whatisreal#lifeimitatesart p.s. Look it up on Youtube."
Dick made headlines earlier this week after he was charged with groping a woman in Los Angeles. According to USA Today, city attorney's spokesman Frank Mateljan told The Associated Press misdemeanor sexual battery and battery charges were filed against Dick on Wednesday. He is set to be arraigned on July 18, per USA Today.
This isn't the first time Dick has been accused of inappropriate behavior. In October, Dick told The Hollywood Reporter he was fired from a film. The outlet claimed the firing was over allegations of sexual harassment and misconduct on set. While Dick denied accusations of groping, he told THR, "I might have kissed somebody on the cheek to say goodbye and then licked them. That's my thing."