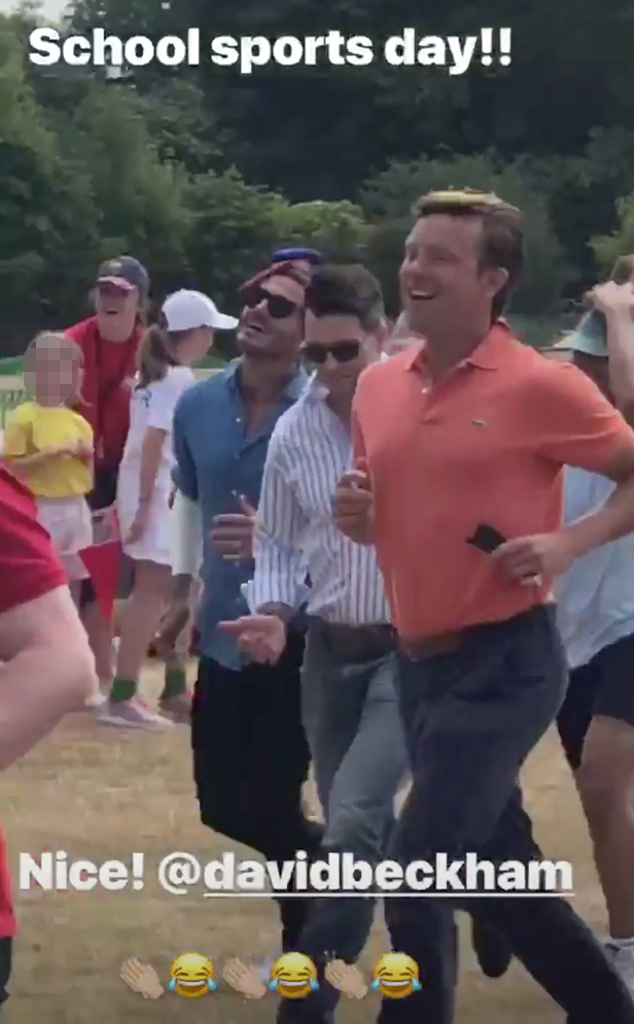 Instagram / Victoria Beckham
Go, dad, go!
David Beckham and Victoria Beckham are celebrating 19 years of marriage with their family in a very adorable way. Their anniversary coincides with the Fourth of July, and they were invited to take part in their youngest child and almost 7-year-old daughter Harper's school sports day, where David competed against other dads in a bean bag race.
Victoria posted video of him running with the fathers while trying to balance a bean bag on his head, writing, "Nice!"
Later in the afternoon, the couple and parents of four enjoyed a romantic lunch with wine.