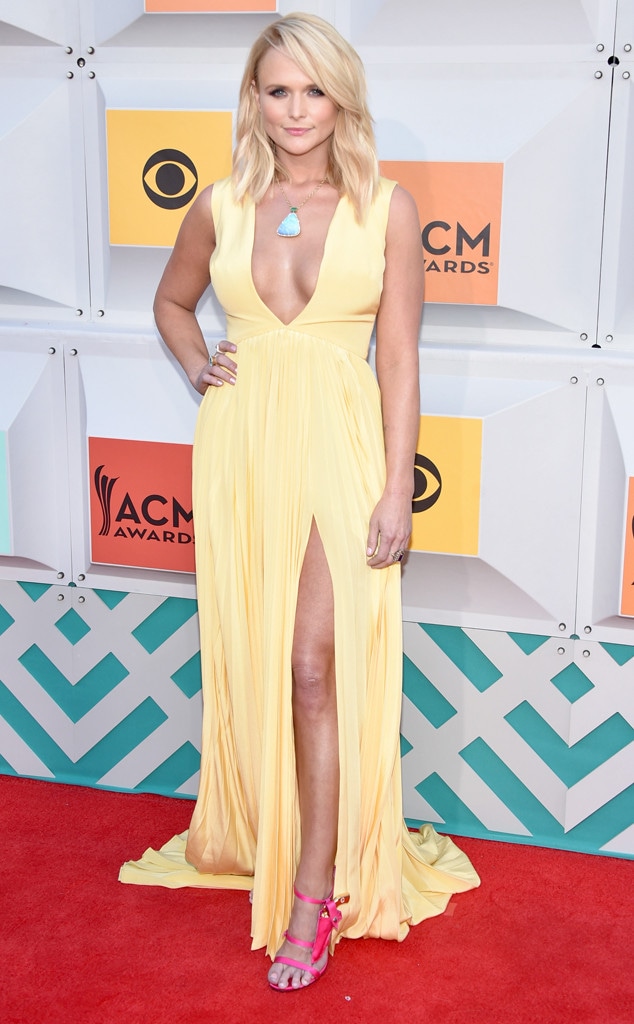 John Shearer/WireImage
Three years have passed since Miranda Lambert and Blake Shelton divorced, but the country music superstar is still mending the pieces of her broken heart. 
In part two of her interview with Holly Gleason from HITS Daily Double, which was published Tuesday, Lambert reveals why she avoided the press leading up to her 2016 album, The Weight of These Wings. Lambert detailed her split from Shelton in the deeply personal project, which went platinum and won Album of the Year at the 2017 ACM Awards. 
Of her decision to skip a promotional tour Lambert shared, "It was going to be hell, and I'd already been through hell. It was hell putting it on paper, putting my words on paper. So I didn't want to rehash."
"I'd finally gotten to a place where I wasn't sad anymore," she continued. "All the sad moments were there, all the truths were right in those songs. All you had to do was listen. I didn't need to say anything." 
But when Miranda did agree to an interview following its release, her worst fears were confirmed. "It would've been taken out of context," she reflected. "It would've set up some expectation that couldn't be met. 
I was very publicly going through this thing, and there wasn't an explanation to be given."
Such was the case when a reporter brought up Gwen Stefani, Shelton's new girlfriend. 
Courtesy Getty Images for iHeartMedia
"When the music was out, people had listened, I got on the phone for the first interview," she shared. "First question was, 'How do you feel about Gwen?' I hung up. I told [my manager] Marion, I just can't do this."
"What was in the music was real," Miranda continued, "and I wanted people to get it from that. Take from it what they would. Then if I needed to talk, I would. But I haven't really. Until now." 
The "Little Red Wagon" singer has moved on from the past with her head held high, but won't ever apologize for who she is. 
"I am who I am. I am honest about being flawed. That's all I can be, you know?" she added. "I cuss. I drink. I get divorced and get my heart broken. I break hearts. I can't do or be that anymore, or it'll drive me crazy. I won't be good anymore."
Realest country star out there? Check!