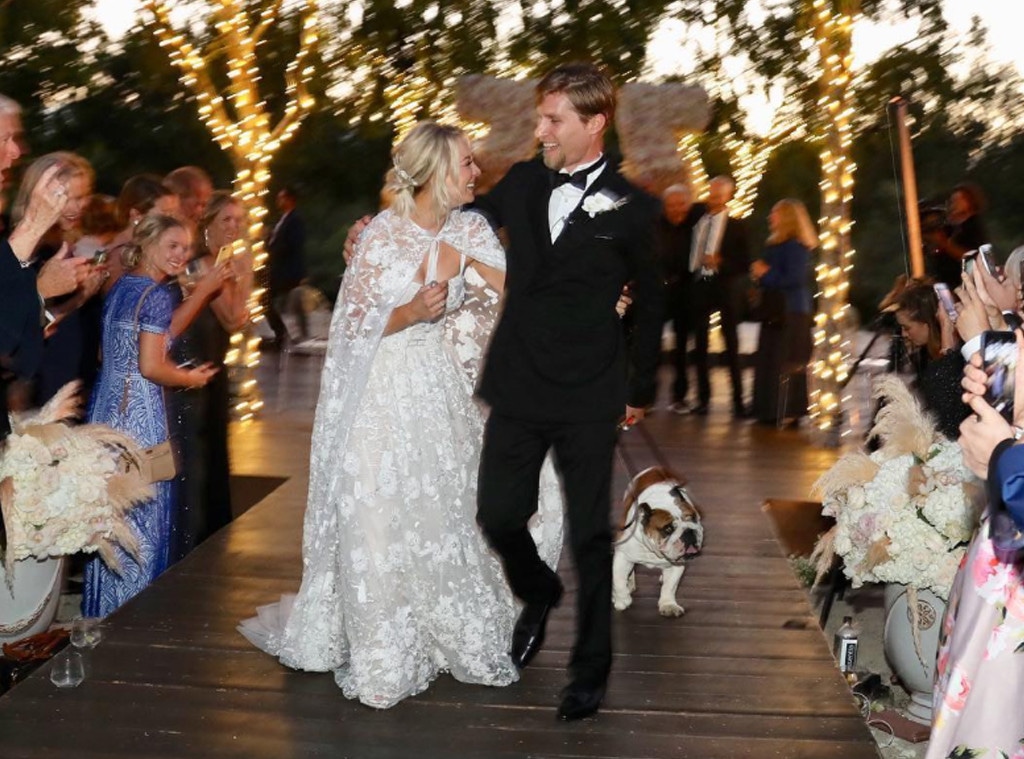 Claudia Craig Photography
Just when we thought this wedding couldn't get any cuter!
Kaley Cuoco's new hubby, Karl Cook, has revealed his vows, along with a snippet from their first dance via his personal Instagram account. In the latest post, he starts off by admitting, "'Kaley…I hate you the least of all people in the world. Outside of you I have no need for anything. Without you I am nothing."
The two got hitched this past Saturday at Cook's horse ranch in San Diego, and thanks to the professional equestrian's personal social media updates, it's as if we were right there with Kaley and Karl's closest family and friends. True love does exist, folks! 
Cook goes on to describe the day they met, and why he knew instantly that The Big Bang Theory star was the woman he'd eventually wed. 
He states in the caption, "We felt safe, challenged, and free. We could be who we are without thought for the ridiculous complexities of social norms. It was as if we were floating on a magic carpet not bound by the slings and arrows that entrap so many."
Cook's reference to the peacefulness the couple felt from the beginning stages of their relationship was a much-deserved change of pace for Cuoco, who split from tennis player Ryan Sweeting in 2016. Earlier this year, the actress told E! News that she had "finally found [her] soulmate" in Cook and honestly after reading these vows, SAME! 
Check out the newlyweds' precious first dance video and Cook's full vows in the post above!