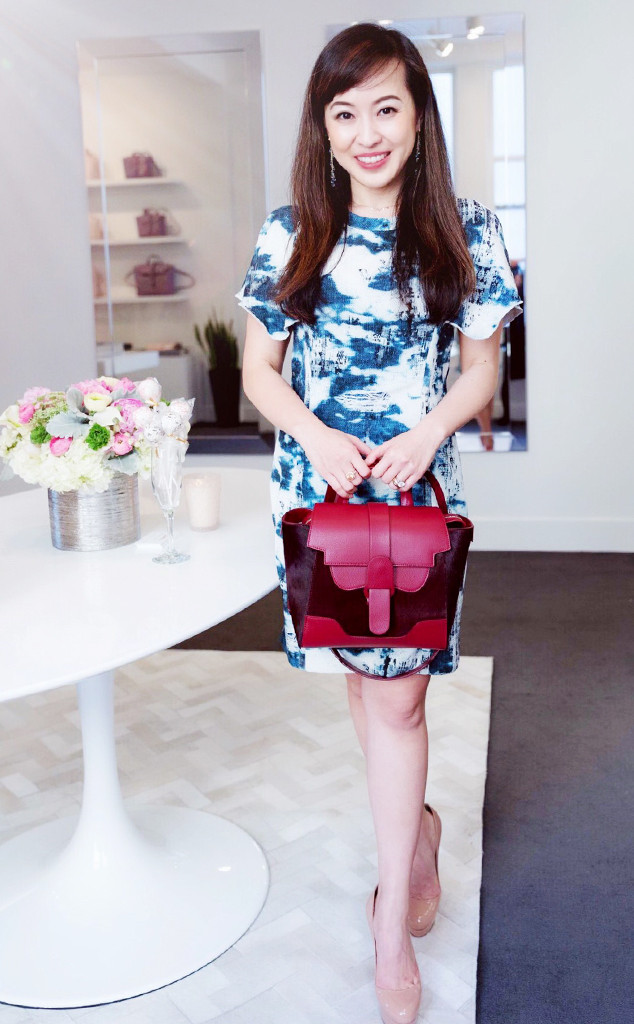 Courtesy Senreve
A woman that has it all needs a bag that carries it all. That's where Coral Chung steps in.
As a mother, wife, entrepreneur and world traveller, the founder of Senreve told E! News, "I was inspired to start this company because I could never find the perfect bag. Most luxury bags are fragile, easily scratched, exorbitantly priced—not meant to for daily use and really difficult to organize my life in. I was also always struggling to get my laptop in my bag, which usually damaged the bag or caused it to sag in a sad way."
Starting a business to solve her problem was the only solution, and an exciting one at that. Although Coral had spent time working in the finance and fashion industries, she started her career as a businesswoman long ago:
"I also have been working in different 'startups' my whole life because my parents are both academics-turned-entrepreneurs," she shared. "So as early as 10, I was writing letters to customers, emails to lawyers and negotiating partnership agreements because I was the only native English speaker in the household."
Now, her seasoned business acumen lends to her success building a purse company that sources materials from Italy and sells to women around the world.
Keep reading to learn more about Coral and Senreve!