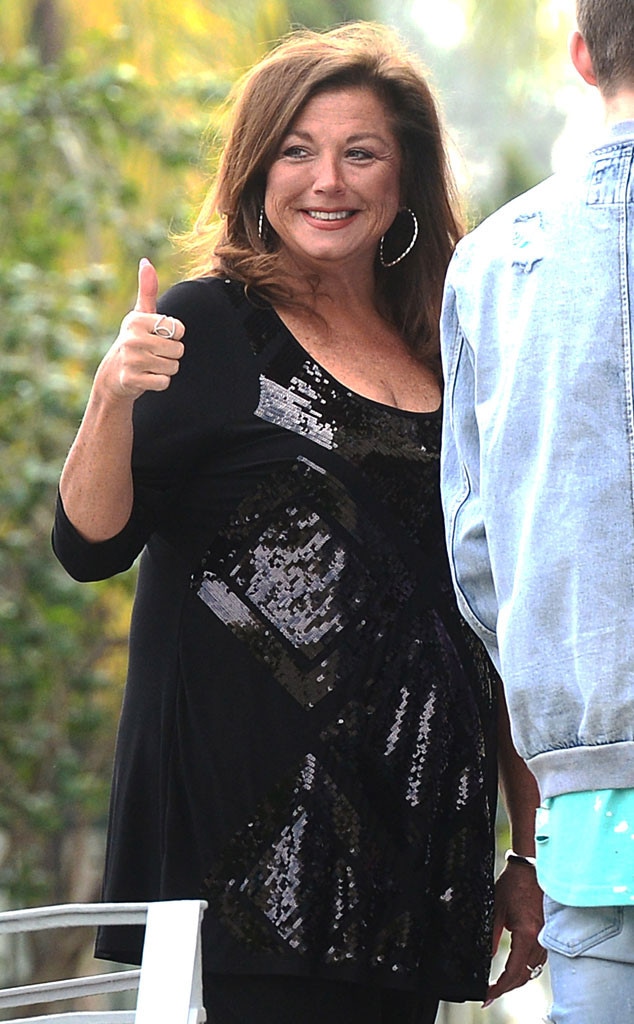 All Access / SAF / Splash News
After some serious health scares and two surgeries, Abby Lee Miller says she's finally "on the mend" in a new social media post.
On Saturday, the former Dance Moms star, who was recently diagnosed with non-Hodgkin's lymphoma after being released from prison, posted a somewhat graphic Instagram photo of her back, showing her scars and stitches.
Along with the Instagram image, Abby Lee wrote, "After the 2nd surgery, My back is finally on the mend. I just wish the top section & bottom would hurry along too! I had 52 staples perfectly aligned and now a bunch of crazy stitches are holding my neck & lumbar region together! #abbyleemiller #abbylee #dancemoms @hoomanmelamedmd #aldc #aldcla #spjne #disc."
In April, Abby Lee underwent emergency spinal surgery.
After undergoing an MRI in early June, Miller told her fans that she was taken into a "quick little emergency surgery." 
She did not specify what the surgery entailed, but said in her post, "I'm in recovery now and texting so everything must be ok, just hiccups in my plans!" 
"I'm on a tight schedule," Miller added, "shooting two projects and I need to get out of here and on with my life!!! Please keep me in your prayers. I'm grateful for all the well wishes!" 
After her emergency spinal surgery in April, Samer Saah, a rep Orthopedic spine surgeon Dr. Hooman Melamed, told E! News at the time that Abby Lee had emergency surgery due to an infection in her spine. The 51-year-old underwent surgery in order to remove a mass close to her spine. Saah explains that if the mass had not removed it could have caused her to die or be paralyzed. 
Dr. Melamed is the same doctor that is tagged in Abby Lee's most recent health post.
Miller was sentenced to a year and one day in prison in May 2017 for bankruptcy fraud. After spending over eight and a half months at FCI Victorville federal prison, she was released on March 27 and was sent to a halfway house, where she was released from in late May.