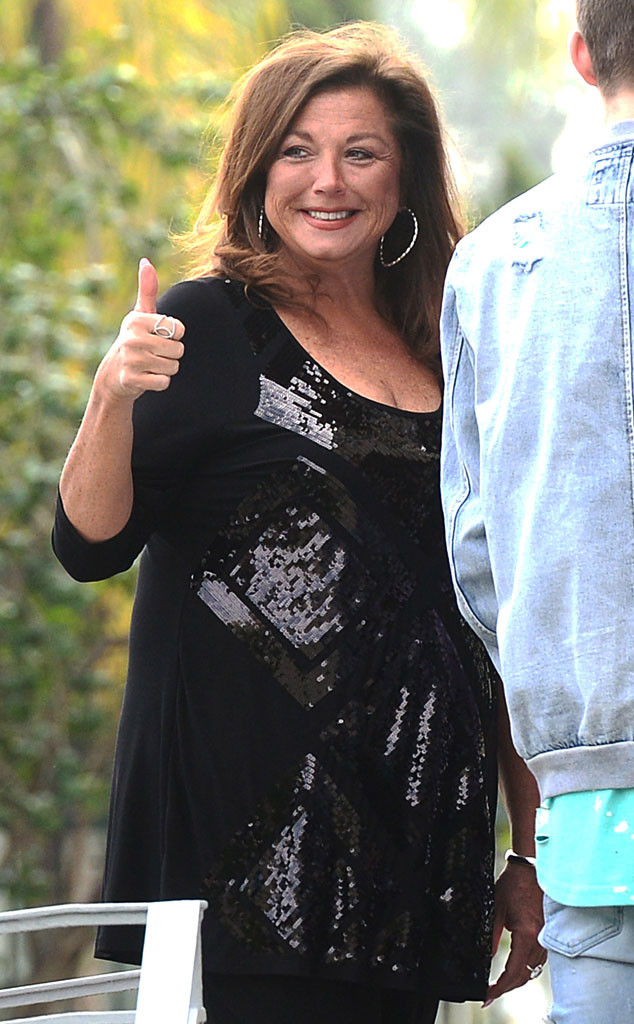 All Access / SAF / Splash News
After some serious health scares and two surgeries, Abby Lee Miller says she's finally "on the mend" in a new social media post.
On Saturday, the former Dance Moms star, who was recently diagnosed with non-Hodgkin's lymphoma after being released from prison, posted a somewhat graphic Instagram photo of her back, showing her scars and stitches.
Along with the Instagram image, Abby Lee wrote, "After the 2nd surgery, My back is finally on the mend. I just wish the top section & bottom would hurry along too! I had 52 staples perfectly aligned and now a bunch of crazy stitches are holding my neck & lumbar region together! #abbyleemiller #abbylee #dancemoms @hoomanmelamedmd #aldc #aldcla #spjne #disc."
In April, Abby Lee underwent emergency spinal surgery.