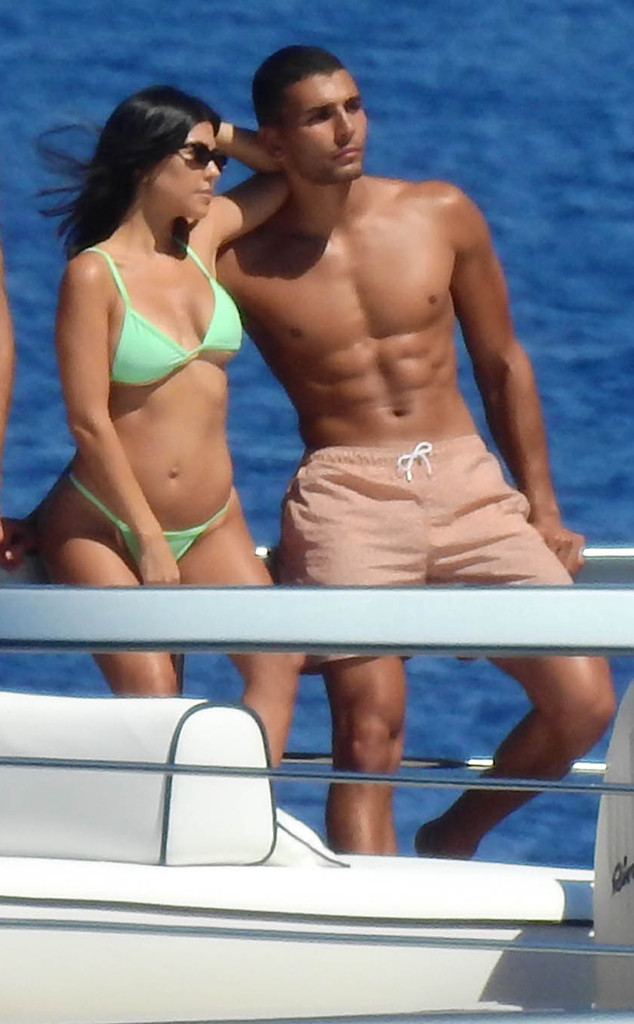 Oliver Palombi / MEGA
Hot mama!
Kourtney Kardashian has been showcasing some sizzling bikini styles during her trip to Italy.
The 39-year-old Keeping Up With the Kardashians star and boyfriend Younes Bendjima began vacationing in the country more than a week ago, visiting places like Rome and Capri. They are traveling on a luxury yacht. E! News learned on Friday that her kids have joined them on their trip, accompanying them during a stay in the village of Positano on the Amalfi coast.
On Saturday, the reality star was photographed sporting a pistachio green string bikini while sitting on the boat's raining with her beau.
Last week, Kourtney wore a light orange high waist orange Lisa Marie Fernandez Genevieve bikini while she and Younes were in Capri.