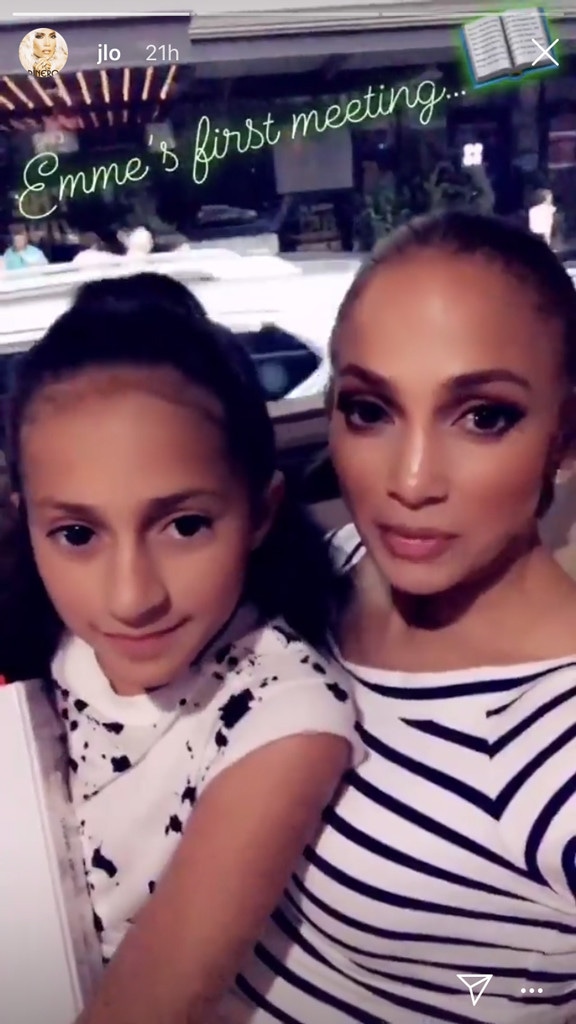 Instagram
Jennifer Lopez's little lady is already chasing her dreams—just like her famous mama. 
The triple threat's only daughter, 10-year-old Emme, is a budding author and, thanks to some help from her mom, she's already on the way to publishing her first book. 
As Lopez revealed on social media on Thursday, the mother-daughter duo were off to a day of meetings for the youngster's project. 
"It's a very special day," the songstress said on camera. "Me and Emme are off to our first book publisher's meeting for an idea Emme had for a book."
As Lopez, who penned her own book in 2015, elaborated, the two had three meetings lined up. "We're excited," she noted. Though Emme didn't say much, she was clearly proud of her progress as she showed off the front cover of the book, titled Lord Help Me, for the camera. 
While we'll pay attention for any updates on Emme's latest venture, her supportive mom has always hailed her daughter's abilities, whether it be storytelling or sewing. 
"[Emme] loves fashion. She was wearing my shoes as soon as she started walking," Lopez previously told Harper's Bazaar. "She's actually learning to sew already. Who knows? We may have a little designer on our hands."
Designer? Author? As their multi-talented mama has clearly demonstrated to Emme and her twin brother, Max, you can do it all!