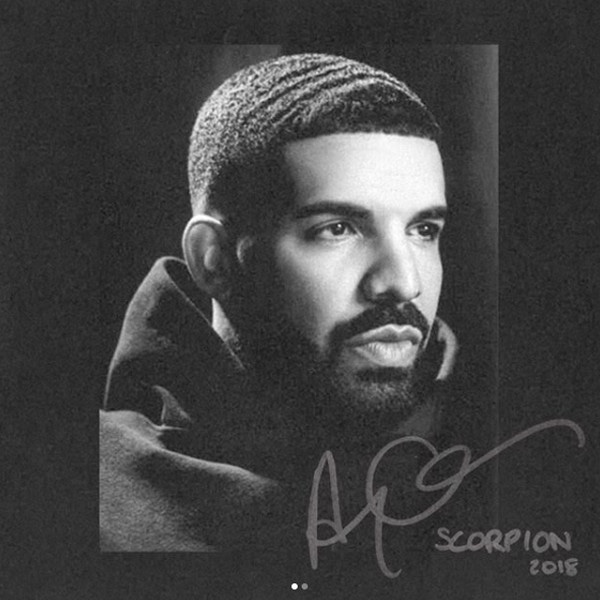 Instagram
Drake is a dad. 
For his fifth studio album, Scorpion, the Grammy-winning rapper used his rhymes to confirm long-running rumors that he is indeed a father. 
Rumors surrounding the star's secret baby popped up a year ago when Sophie Brussaux came forward claiming she had text messages to prove Drake fathered her son and she had lawyered up for a paternity test. 
"If it is Drake's child, which he doesn't believe it is, then he would do the right thing by the child," Drake's rep told E! News in response to the rumors, claiming that Brussaux had been involved with another rapper at the time. 
The speculation gained newfound fuel when Pusha T dropped diss track "The Story of Adidon" at the end of May, on which he called out the rapper and accused him of "hiding" the child.
"Since you name-dropped my fiancée, let 'em know who you chose as your Beyoncé/Sophie knows better, ask your baby mother/Cleaned her up for IG, but the stench is on her/A baby's involved, it's deeper than rap/We talkin' character, let me keep with the facts/You are hiding a child, let that boy come home/Deadbeat mothaf--ka playin' border patrol, ooh/Adonis is your son and he deserves more than an Adidas press run, that's real/Love that baby, respect that girl/Forget she's a porn star, let her be your world," Pusha T rapped. 
A month later, Drake has spoken with help from a few tracks on his album—all of which confirm he has a son and shed light on his newfound fatherhood. 
While reflecting on social media's effect on society and rapping about his concerns for people's priorities on the track, "Emotionless," Drake referred to his boy and addressed claims that he was keeping the kid hidden.
"I wasn't hidin' my kid from the world/I was hidin' the world from my kid/From empty souls who just wake up and look to debate/Until you starin' at your seed, you can never relate."
On "8 Out of 10," the star references his son while calling himself a "good guy."
"Never a matter of "could I?' or 'should I?'/Kiss my son on the forehead then kiss your ass goodbye/As luck would have it I've settled into my role as the good guy/I guess luck is on your side."
In the track "Final Fantasy," in which he raps about getting hot and heavy with a woman, there's a notable interlude:
"Did somebody—who'd they say that baby look like? Drake!" The line gives the impression that the relationship he had with the unnamed woman produced his son. 
As the grand finale to the B Side of the album, "March 14" is dedicated fully to the story of Drake's son and the star's reflection on how everything transpired. 
Drake rhymes, "Yesterday morning was crazy/I had to come to terms with the fact that it's not a maybe/That shit is in stone, sealed and signed/She not my lover like Billie Jean but the kid is mine."
He also makes references to his parents, including mom Sandi Graham, and how they had warned him about a situation like this. "Sandi used to tell me all it takes is one time, and all it took was one time/Shit, we only met two times, two times/And both times were nothing like the new times/Now it's rough times."
"I'm out here on front lines just trying to make sure that I see him sometimes/It's breaking my spirit/Single father, I hate when I hear it/I used to challenge my parents on every album/Now I'm embarrassed to tell them I ended up as a co-parent," he continues at an emotional point. 
During the song, Drake raps about his wishes for his son, including that he doesn't want the youngster to worry about living between two parents or their personal drama. He also reveals that he was born on October 11 and that he's only seen him once—for Christmas. 
As the song ends, the star alludes to drama with the baby's mother. "Hopefully by the time you hear this me and your mother will have come around/Instead of always cutting each other down."
Despite the unplanned circumstances, the star makes it clear he's accepted his new role as dad. 
"Realize I got to think for two now, I gotta make it, I better make it/I promise if I'm not dead then I'm dedicated/This the first positive DNA we ever celebrated."