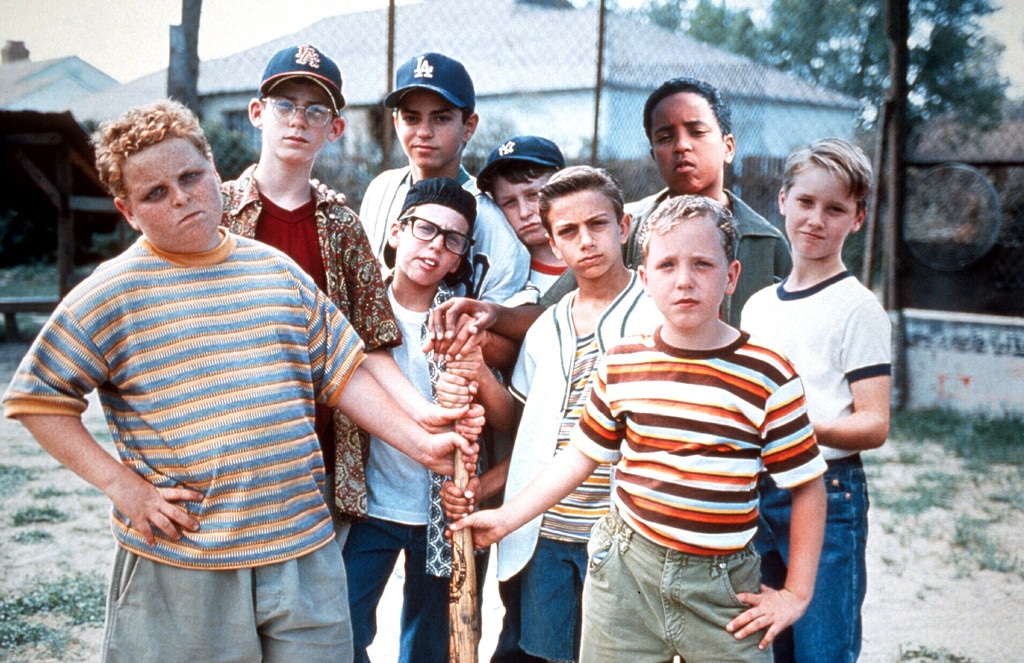 20th Century Fox
Legends never die, and neither does The Sandlot! 
In honor of the classic '90s flick's 25th anniversary, Fathom Events is celebrating by showing the film across select theaters on July 22 and July 24.
That's right, Timmy Timmons, Bertram Grover Weeks, Scotty Smalls, Michael "Squints" Palledorous, Tommy "Repeat" Timmons, Kenny DeNunez, Hamilton "Ham" Porter and Benny "The Jet" Rodriguez are heading back to the baseball field and gearing up to take on the Beast one more time. 
And just in case you've never witness the timeless magic of The Sandlot, it's set in 1962 and follows Tom Guiry's Scotty Smalls as the new kid in town who is welcomed onto the team by Benny's Mike Vitar. 
Earlier this year, the cast of The Sandlot reunited for a special on NBC's Today in honor of the anniversary. 
"It's been crazy. I mean, it definitely gets you in places for free," Marty York joked of the film's legacy. "I can't walk through a Las Vegas casino without someone shouting, 'Yeah-Yeah!'"
"The film was made with the same amount of love that people have for it, and it was the greatest summer of our lives," director David Mickey Evans said. Patrick Renna added, "Seeing these guys, some of 'em I haven't seen in 25 years, but it is just like we're back."
Find out if The Sandlot is coming to a theater near you and purchase tickets here!