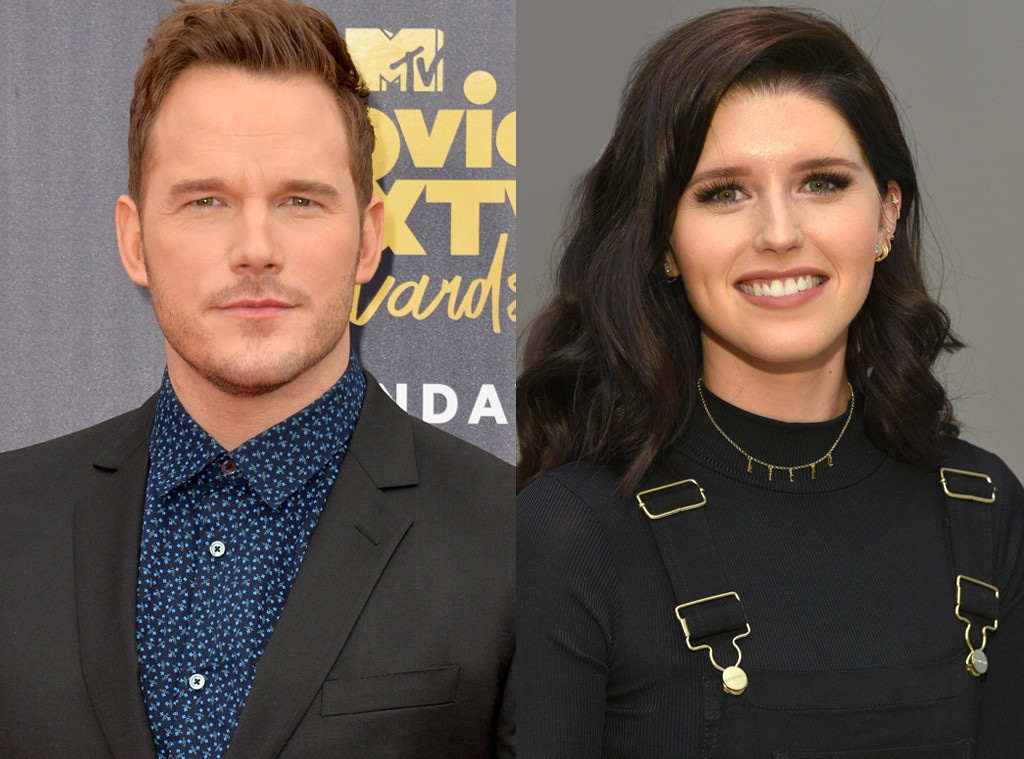 FeatureflashSHM/REX/Shutterstock; Erik Pendzich/REX/Shutterstock
Chris Pratt is "super happy" about how his relationship with Katherine Schwarzenegger is going so far.
Last week, photos surfaced of the 39-year-old Jurassic World: Fallen Kingdom actor hanging out with the 28-year-old author, who is the daughter of Maria Shriver and Arnold Schwarzenegger. Chris and Katherine were spotted sharing a laugh while on a picnic together near Santa Barbara, Calif.
After the pictures appeared online, rumors about the duo's relationship status started flying. So what's really going on between these two?
"It's still very new between Chris and Katherine but the picnic was not their first date. They have been on multiple low key dates and have been talking consistently for the last two months or so," a source tells E! News.
"They both really like each other," the insider continues. "Chris is smitten by Katherine and is super happy about how it's going so far."
The source also adds that Katherine's mom, Maria, did help to set them up. "She knows Chris through mutual friends," the insider tells us.
News of Chris and Katherine's budding relationship comes just about a year after his split from Anna Faris. The former couple, who share a son named Jack, called it quits in Aug. 2017 after eight years of marriage.
"Anna and I are sad to announce we are legally separating," Chris wrote on Facebook at the time. "We tried hard for a long time, and we're really disappointed. Our son has two parents who love him very much and for his sake we want to keep this situation as private as possible moving forward."
The statement continued, "We still have love for each other, will always cherish our time together and continue to have the deepest respect for one another."
Anna has since moved on with cinematographer Michael Barrett.