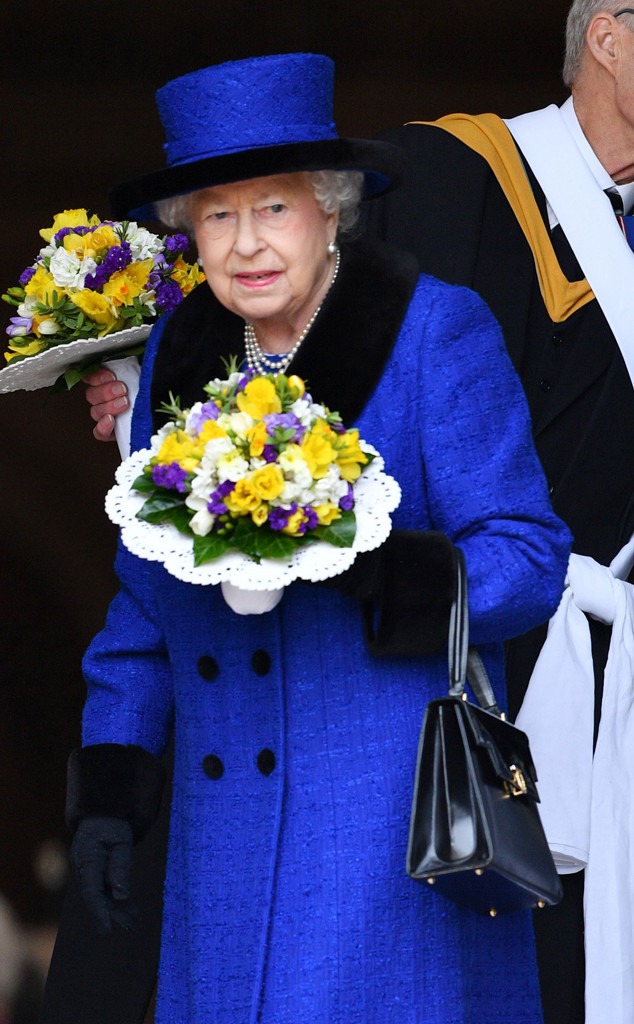 Tim Rooke/REX/Shutterstock
Queen Elizabeth canceled her visit to St. Paul's Cathedral on Thursday after feeling unwell. 
"The Queen is feeling under the weather today and has decided not to attend this morning's service at St. Paul's Cathedral marking the 200th anniversary of the Order of St. Michael and St. George," Buckingham Palace announced. "Her Majesty will be represented by The Duke of Kent as Grand Master of the Order." 
There appears to be no reason for alarm. According to The Telegraph, no doctor was called and Her Majesty was reportedly not taken to the hospital. 
While The Queen wasn't able to make an appearance, Angelina Jolie was one of many in attendance.
The Queen has certainly had a packed schedule. Earlier this week, she hosted the Young Leaders Awards at Buckingham Palace, where she celebrated the successes of young change-makers along with Prince Harry and Meghan Markle. She also attended the Royal Ascot last week and traveled to Chesire, England, where the Duchess of Sussex enjoyed her first solo engagement with the 92-year-old monarch.
It's no secret Her Majesty stays busy. According to a 2017 report by The Times, she attended 296 engagements last year—surpassing Kate Middleton, Prince William and Harry.