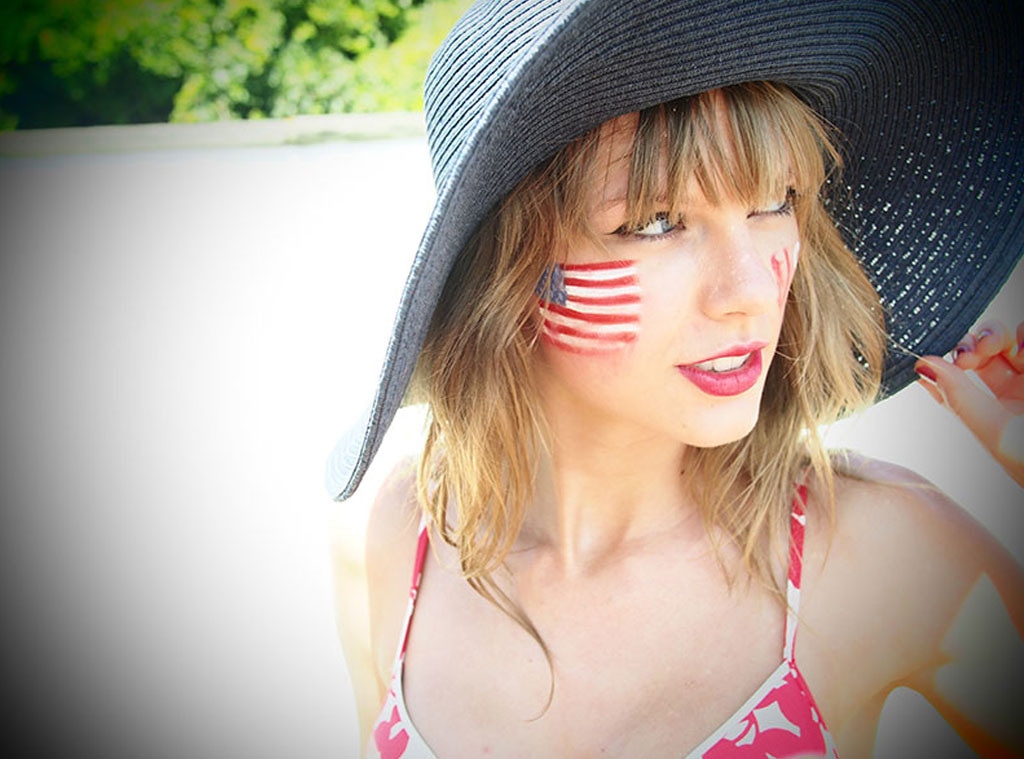 blog.taylorswift.com
Happy almost 4th of July!
With our favorite summer holiday almost upon us we're looking to the queen of 4th of July bashes, Taylor Swift, for some style tips and guidance this year.
Over the years the "Look What You Made Me Do" singer has thrown lavish parties in honor of Independence Day—with celebrity A-listers always in attendance—and even though her festive occasions only last one day (or sometimes two) she always seems to have numerous outfits that we wish were in our closet.
Whether it's her retro bikini collection or perfect Americana ensembles that say "America" without being too over the top, we are obsessed with her 4th of July style.
In fact, this year we're going back over her three biggest parties (from 2013, 2015 and 2016) to see what exactly she wore to celebrate America. With each look we are more and more inspired to show off our star-spangled spirit this summer and you should be too.
Take a look at Swift's best Independence Day fashion choices below and cast your vote for the style you'll be trying to replicate tomorrow!
Taylor Swift's 4th of July Style Poll