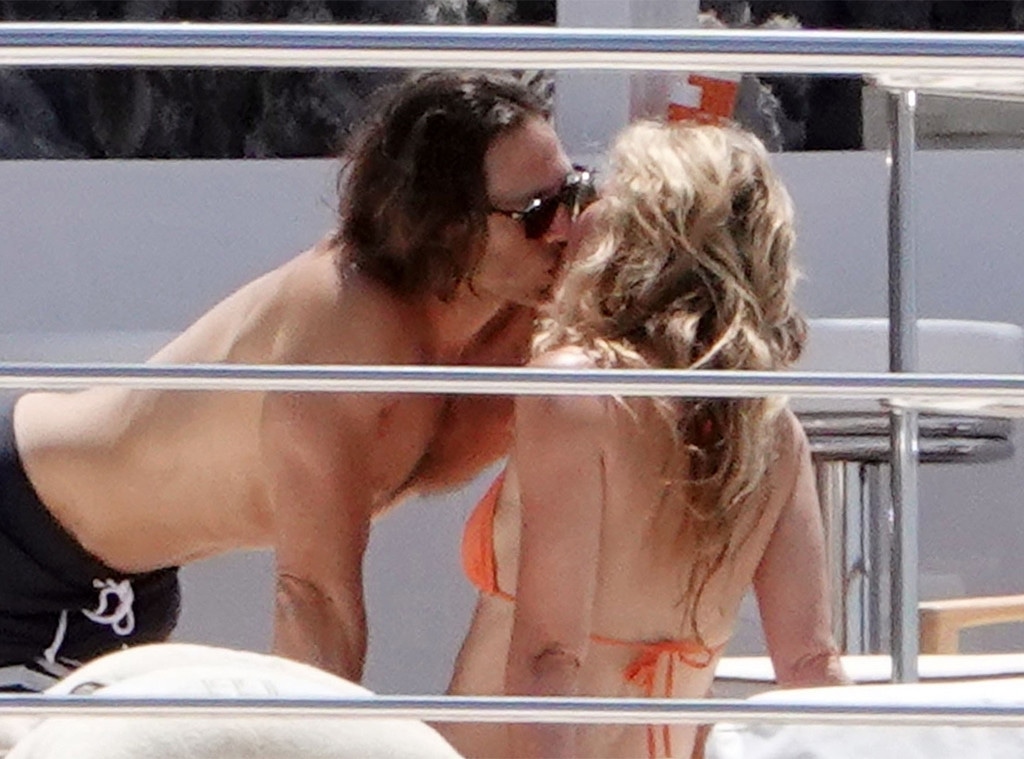 XPOS/Backgrid
Gwyneth Paltrow and fiancé Brad Falchuk spent the weekend in Italy, enjoying some fun in the sun, not to mention luxury.
The two spent several days on a yacht off the coast of the island of Capri and were hosted by Valentino co-founder Giancarlo Giammetti and his family. The group was also joined by Valentino himself.
During their time on the yacht, Paltrow and Falchuk enjoyed swimming in the crystal blue Mediterranean water and being wined and dined. One day, they dove in to the ocean in sync and swam for a few minutes, then emerged, smiling. When they got out, yacht staff were waiting for them with towels, an eyewitness told E! News.
"Gwyneth was so happy and relaxed the entire time," the eyewitness said. "She was dressed very casually and had no makeup on. She seemed very comfortable and just being herself with Brad."
Falchuk posted on Instagram a photo of the group enjoying a lunch consisting of dishes such as a Caprese salad, prosciutto, various soft cheeses, bread and grilled fish and shrimp.
"Food and fun and great view @gwynethpaltrow @bradfalchuk #rosarionadal #capri," Giammetti wrote on Instagram, alongside a photo of the group at the table.
The couple also enjoyed lounging and tanning on the yacht. They sailed by the Faraglioni rocks and "admired all the different coves and beautiful sites around the island," the eyewitness said. They also went ashore to do some shopping and sight-seeing.