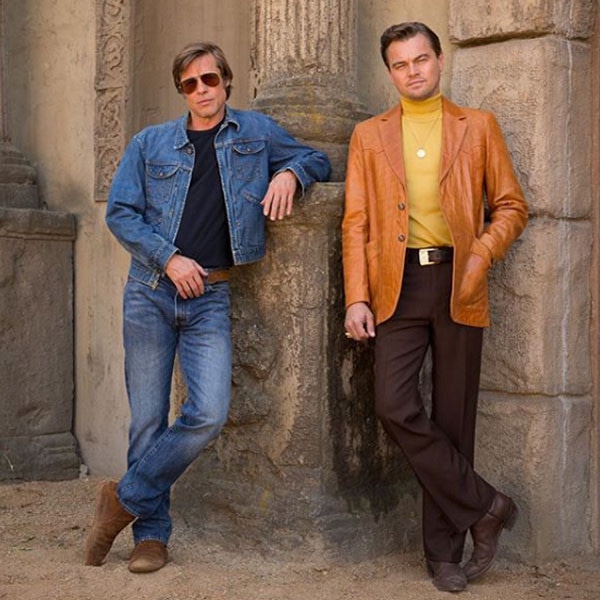 Instagram
Leonardo DiCaprio and Brad Pitt are ready for Hollywood.
While much has been said about the star-studded upcoming film Once Upon a Time in Hollywood, DiCaprio took intrigued fans inside the movie when he shared a first look at the film on Instagram on Wednesday. 
In the stylish shot, the Oscar winner is posed alongside his co-star Pitt, both sporting themed ensembles and oozing with swagger.  
Naturally, the photo has attracted millions of likes and endless comments since the actor shared it in the morning. As has been previously reported. DiCaprio will be portraying Rick Dalton, a washed-up Western actor who lives next door to Sharon Tate, while Pitt will fill the role of stunt double Cliff Booth. 
The plot of the film takes place at the time of the Manson Family murders in the summer of 1969, with Margot Robbie as Tate and Emile Hirsch as Jay Sebring, one of the Manson family's victims. 
In addition to reuniting DiCaprio with his Wolf of Wall Street co-star Robbie, the movie will also bring together Pitt with his Ocean's Thirteen co-star Al Pacino, who has been cast as Marvin Shwarz, Dalton's agent. 
The movie will also star Burt Reynolds, James Marsden and Dakota Fanning among several other notable actors. 
The film, written and directed by Quentin Tarantino, is due out in summer 2019.