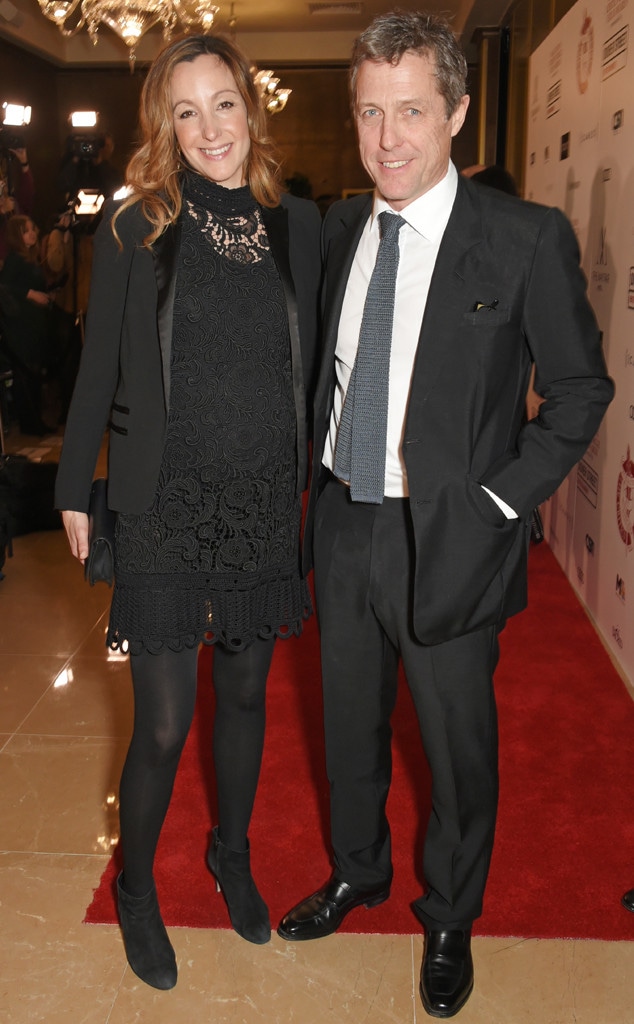 David M. Benett/Dave Benett/Getty Images
After being one of Hollywood's longtime bachelors, Hugh Grant is a married man. 
The Golden Globe winner tied the knot for the first time at 57 years old last month, making Swedish television producer Anna Eberstein his wife after years of dating and three children together. 
While stopping by Today to promote his upcoming miniseries, A Very English Scandal, the star dished on his new life as a husband. 
"It's really nice. I can't pretend it isn't," he told Savannah Guthrie of married life. "I should have done it before."
Without saying too much, the actor complimented his off-screen leading lady. 
"I'm just lucky. I'm lucky," he continued. "I've got a great wife. I love her." Short, sweet and to the point!
In addition to being a newlywed, the actor is also a father times five—a duty that can get a bit intense when it comes time to travel. 
"It's unspeakable," he quipped of being on the move with toddlers. In addition to the three children he has with Eberstein, Grant also shares two kids with ex Tinglan Hong—all of which he fathered in the last seven years.
Needless to say, the star's family life is very full these days. 
"Then you go through that moral torment of, 'Do I actually travel with them or do I make an excuse, so they have to go with their mom or a nanny?'" he quipped. 
"I've done it because you feel so smug when you get to the other end—you've done your bit."
Despite his jokes, his ex and longtime friend Elizabeth Hurley has only had the good things to say about Grant's turn as a father. 
"He's an enchanting dad—really, really sweet. Having these kids has transformed him from a very miserable person into a fairly miserable person," she previously said on Watch What Happens Live. "It's improved him. He's gone up the scale."
(E! and NBC are both part of the NBCUniversal family.)