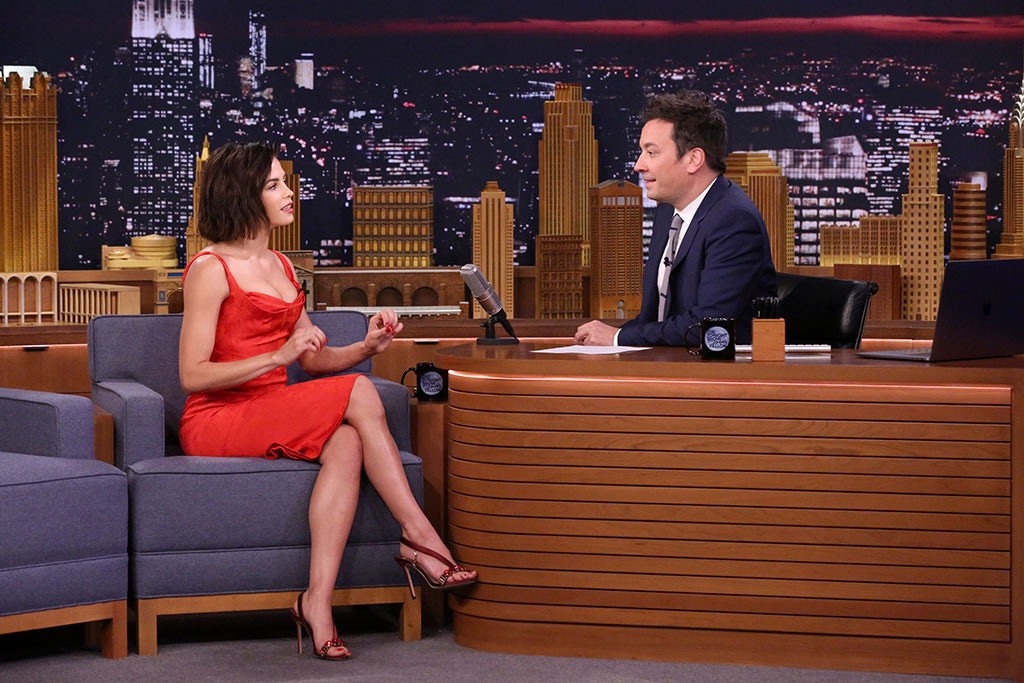 Andrew Lipovsky/NBC
Jenna Dewan's daughter has some unique moves. 
It's no secret the actress and World of Dance host is one of the most-recognized dancers in the industry and it seems the apple doesn't fall far from the tree for her 5-year-old little one. 
As the star confirmed on The Tonight Show, her daughter with Channing Tatum, Everly, currently wants to be a professional ballerina. However, she's not exactly a fan of following the routine. 
"She goes to ballet class, but she doesn't want to follow the teacher at all," Dewan candidly noted. 
While "all the other girls are perfectly watching the teacher," Dewan said her daughter is busy in the corner doing her own "free-spirited" thing. 
"She's like ready for Coachella," Dewan quipped. 
"i'm like, 'What about freestyling?'" the star suggested. "She's like, 'No, no—professional ballerina.'"
The youngster is not kidding around. Everly even noted her very specific professional aspirations when she graduated pre-Kindergarten last week when she included on a craft that she wants to be a ballerina when she grows up. 
However, her mom has just a small concern. "She literally doesn't follow the class like at all," she told Jimmy Fallon. 
Still, as they both acknowledged, Everly is just 5 years old, so she can rock whatever choreography she wants on the dance floor. 
Check out her adorable moves in the clip Dewan shared above!