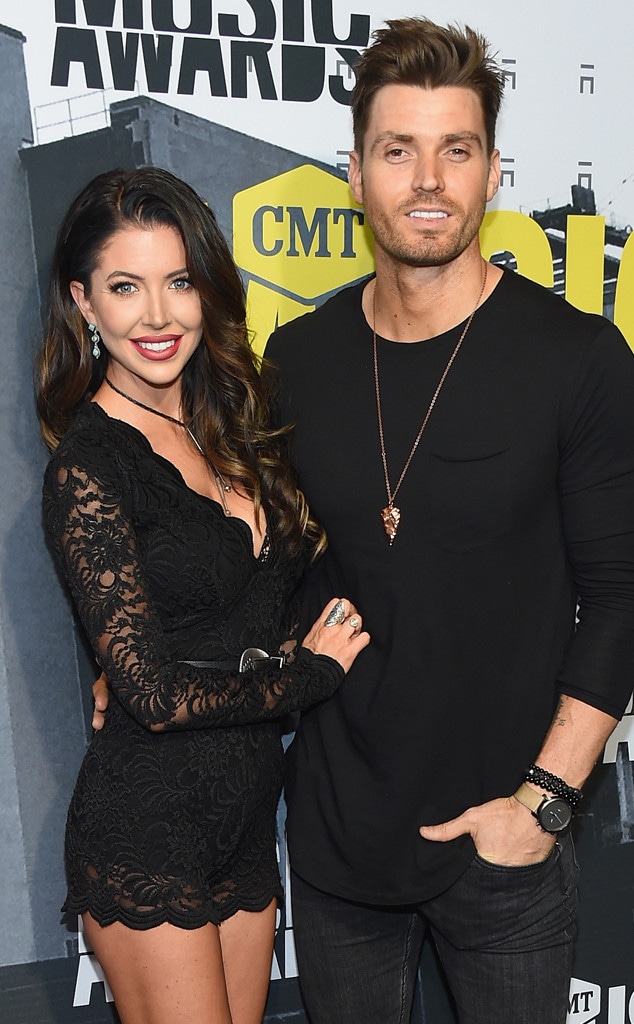 Michael Loccisano/Getty Images For CMT
Luke Pell and Holly Allen have called it quits again. 
After rekindling their romance at the start of this year, the Bachelorette star and his on-and-off girlfriend broke up early last month, a source told E! News exclusively. 
As E! News has learned, their split stemmed from their incompatibility after moving in together in Tennessee. 
"They moved in together into Luke's place in Nashville and it was cool at first, but they learned they just weren't compatible like that on a day to day basis," the insider explained to E! News. "They both realized that they didn't see this working out in the long term, so they quietly broke up."
"It was a heavy breakup for both of them because they were so excited about their future together," the insider added. "The full-time transition to Nashville [for Holly] was their biggest hurdle and it just didn't work out in the end."
Meanwhile, a second source shared, "Holly knows this is the best for her. She realized he wasn't the person that she thought he was and that the person who he portrays on TV is not his authentic self. At some points he was good but Holly held onto the fact that he is a good guy because they come from similar backgrounds. At the end of the day the fame changed him." 
Their second split comes four months since Pell's appearance on The Bachelor Winter Games. After the show aired in February, he revealed that he had ended his brief fling with fellow contestant Stassi Yaramchuk after the show because he still had feelings for Allen. 
"During that time, I really started reflecting on where my heart was at and I started thinking a lot about my ex, honestly," he told People in February. "I went on the show to find love, and I did find love...It made me realize where my heart was, and that was to reconcile with my ex." 
As he confirmed to the magazine at the time, Pell got back together with Allen in January. In mid-March, he shared a photo of them together holding hands on social media, marking them Instagram official once again.
Allen also confirmed they had gotten back together, writing shortly after on her own Instagram account, "A year ago I met a boy and convinced him to ditch his flight to go find a waterfall with me. The adventures haven't stopped since. We tried to take solo journeys, but our paths led right back to each other."
It seems those paths have parted once more.