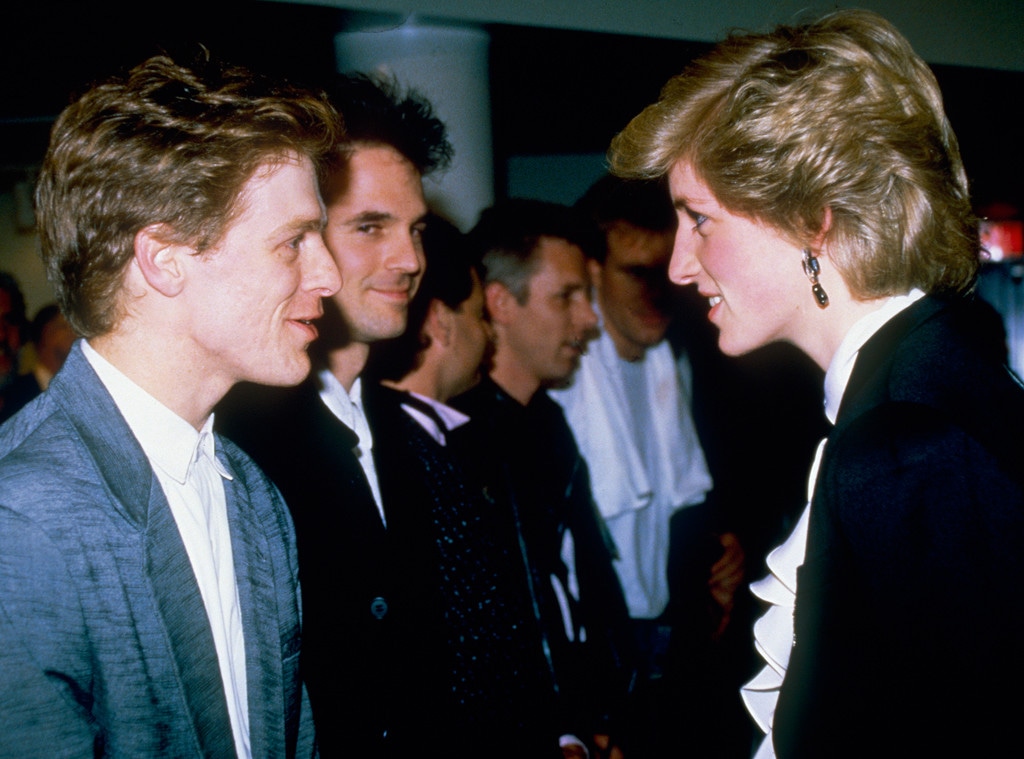 Tim Graham/Getty Images
Was it only friendship between Bryan Adams and Princess Diana? It depends on who you ask. 
In March, rumors popped back up linking the Grammy-winning musician to the late royal. During their time together on I'm A Celebrity... Get Me Out Of Here! Australia, Paul Burrell, Diana's former butler, had reportedly told Australian star Lisa Oldfield that he used to sneak the singer into Kensington Palace in his car to see Diana in the '90s. 
Model Cecilie Thomsen, Adams' longtime former girlfriend, also reportedly said she knew he was having an affair with Diana in 1996, and that it didn't make their "stormy relationship" easier. 
More than 10 years earlier, Adams released a song about the royal called "Diana." Pegged to her marriage, the lyrics detailed how the royal drove the narrator "wild," how she is the "queen" of his dreams and asked what is she doing with a guy like her husband. 
Adams finally weighed in on the longtime speculation with his own version of the story. "She didn't sneak me in. I would just roll up," he told Andy Cohen during a round of "Plead the Fifth" Monday night on Watch What Happens Live. 
As for the nature of their meet-ups, the star told Cohen they were "great friends."
"Friends with benefits?" the late-night host tried to inquire further. 
"She was just...We were good friends," Adams responded simply. 
The 58-year-old Canadian rocker seemed to have no problem answering Cohen's personal questions, including one about the photo of his penis that he gifted to Elton John. 
"When is the last time you sent a d--k pic?" the host asked. 
"That was the first and only time," Adams answered. "It was an arty picture by the way and when I gave it to him in the frame, he said, 'I'm going to change that frame,' so now it's in a very gold [frame]...I think it's on his mantlepiece."
There you have it—just another day in the life of Bryan Adams.