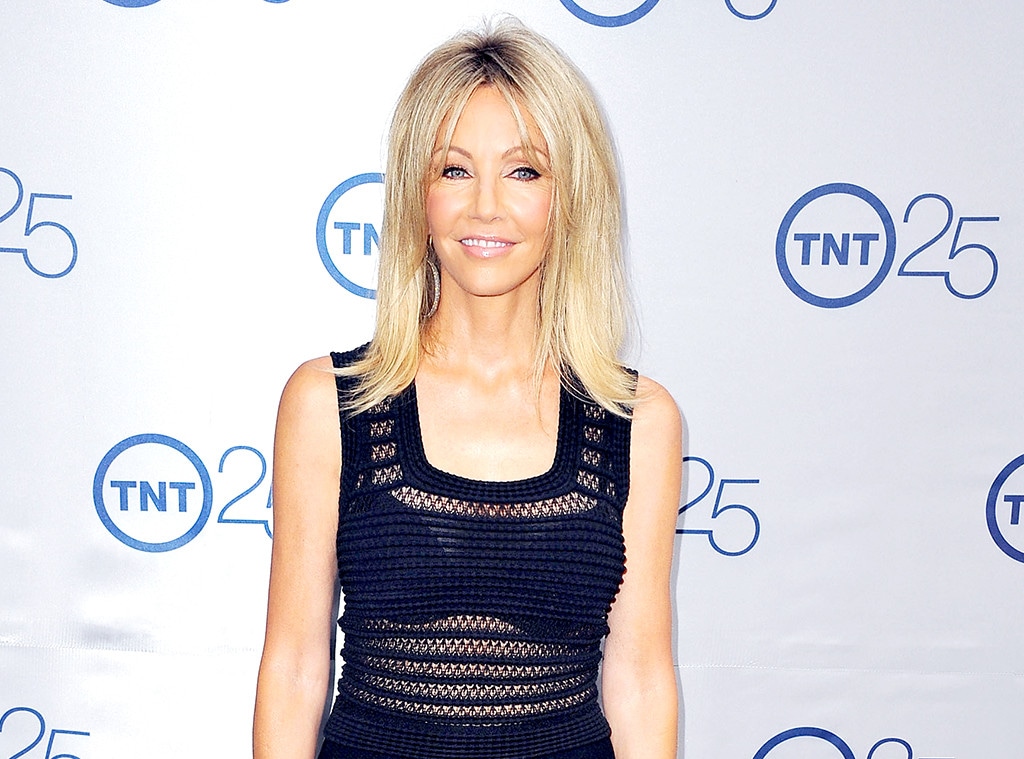 Angela Weiss/Getty Images
Heather Locklear is giving rehab another shot. 
The Melrose Place star is seeking professional help at a treatment facility just one day after her most recent arrest, according to multiple outlets. On Sunday evening, authorities took Locklear into custody and charged her with battery on a police officer and emergency personnel. 
The Ventura County Sherriff's Office previously confirmed to E! News that officers arrested an "extremely intoxicated" Locklear for allegedly assaulting a police officer at her home. Authorities also said the 56-year-old actress kicked an EMT during a medical evaluation, resulting in the second charge. 
She was held on $20,000 bail and released from jail earlier this morning. 
TMZ reports Locklear checked into rehab for treatment of alcohol abuse and mental health issues. E! News has reached out to Locklear's attorney for confirmation. 
Unfortunately, Locklear's personal struggles have continued to play out publicly for the past several months. In March, she entered rehab for a reported sixth time following a felony domestic violence arrest. Heather was ultimately only charged with misdemeanor battery on a police officer, which she pled not guilty to in April. 
Ventura County Sheriff's Office
Then just last week, Locklear was reportedly hospitalized for a psychiatric evaluation after a family member claimed she was threatening to kill herself. E! News confirmed with authorities that they had responded to her home. 
According to dispatch audio obtained by TMZ, the operator reported an "agitated and violent" Locklear had been "trying to hurt herself," but did "not have access to any weapons."
Locklear has one daughter, 20-year-old Ava Sambora, with ex Richie Sambora. Ava, a college student and model, has not commented on her mother's arrest and hospitalization. 
Her next court hearing is scheduled for Aug. 23, E! News confirmed.